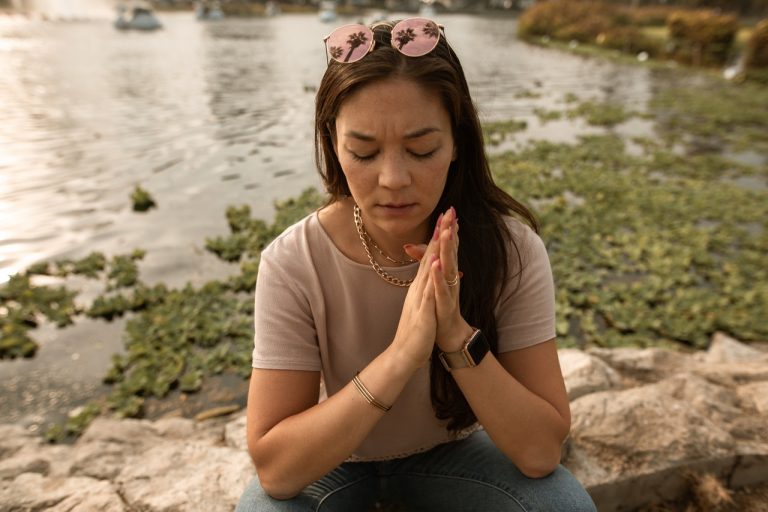 If you've been in this situation before, the familiar signs of a missed period and other symptoms may have left you feeling nervous. If you've already experienced an unexpected pregnancy before, perhaps you remember it being a highly personal process. On top of contemplating how to move forward, one of your main concerns may be how to tell your parents. If your parents seemed upset last time about your unexpected pregnancy news, you may be worried about how to have a conversation about this topic with them now. Finding the right words in a high-pressure circumstance can be challenging. But are there steps you can take to prepare yourself for this discussion with your parents?
If you've walked this path before, you may be concerned that your parents will not accept another unexpected pregnancy. Avenue Women's Center is here to help. At one of our six DuPage County locations, you can receive the assistance you need to move forward with your pregnancy decision with confidence. Within the safety of a confidential environment, our caring staff will discuss your options. And we can provide tools to help you communicate with those you may want to involve in your pregnancy plan.
Contact us today for nonjudgmental support and assistance at no cost!
Pregnant Again: What Should I Do?
There may have been a complicated mixture of emotions after learning you were pregnant again. You might have felt denial, confusion, fear, and an assortment of other feelings that are not uncommon. In the past, you may have decided on either abortion, adoption, or parenting. While you know these choices haven't changed, thinking about these options again might have led you to think about deciding differently this time.
Feelings can evolve. And it's okay if the decision you made before no longer seems like the right one for you now. You can always give yourself space to gather more information. Even if this is something you've already gone through, it's okay to ask for help, as you may be wondering what your next steps should be. It doesn't matter if this is not your first time being pregnant – resources are still here to assist you.
How Do I Tell My Parents I'm Pregnant Again?
Something that may be causing you stress is how to share the news with your parents. This reaction tends to vary, and fears about what you think they might say may have convinced you to delay telling them. Keeping your unexpected pregnancy a secret is an option. But will the anxiety of keeping such a huge secret create further tension?
It's normal to be nervous when it comes to communicating something this big to your family. In your case, your hesitation may stem from how your parents reacted last time. If they were angry or upset, it's possible you feel as if they won't accept another pregnancy. If you were thinking about choosing parenting as an option, this may have created fears that your parents won't support you in this decision.
Generally, when parents have an overwhelming response to something that's happening in our lives, it's because they tend to have strong feelings for us and what they think is best. Similar to you, your parents may have a lot of anxieties about what this pregnancy means for the future. They may have a need to care for you. Meaning, your mom or dad may attempt to take charge of the situation. This can come in the form of your parents navigating you towards the solution they feel is best for you.
But is their wants for you a reflection of what you think you may need?
Considering Support Outside of Your Parents
If you're concerned about how to work through this with your family, it can be beneficial to include outside help. A counselor, a spiritual leader, or a pregnancy consultant can offer you insight about how to have a healthy conversation with your parents, and they can usually schedule a time to meet with you both for a private session. By recruiting professional assistance, you can have an unbiased mediator sit in on the discussion with you, ensuring you have an opportunity to express your feelings about the pregnancy to your parents.
Before you meet with a third party, you may want to consider the following questions:
How can I gather accurate information about my options, especially if I'm leaning towards a different decision from last time?
What do I want my parents to know when it comes to what I think about the pregnancy?
If I'm scared of my parents forcing me into a decision, who can I share these fears with that can help me?
Learning about another unexpected pregnancy might have come as a shock. A stream of emotions can emerge as you think not only about your potential choices but how to have a productive discussion with your parents. It's likely that you and your parents have a lot of feelings when it comes to this news. This is why it can be beneficial to include a professional resource to help facilitate positive communication.
Are you concerned your parents won't accept another unexpected pregnancy? Avenue Women's Center will come alongside you to provide accurate information about all of your options. We'll equip you with tools to have positive discussions regarding your pregnancy plan. In addition to private consultations with our expert staff, we offer limited medical services and referrals so we can serve as a reliable partner on this journey.
Schedule your free appointment with us today!
The information provided here is general in nature.  It is not a substitute for a consultation with a medical professional. Before any medical procedure, it is imperative that you discuss your personal medical history, risks, and concerns with your doctor. If you have questions during or after a procedure, your doctor should be immediately contacted. Avenue Women's Center is not an emergency center.  If you are experiencing severe symptoms, such as bleeding and/or pain, seek immediate medical attention.  Contact your physician, go to an emergency room, or call 911.