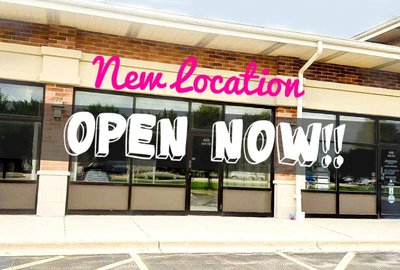 It's become so easy to find local options for getting what you need, right? Wherever you are, you can type (or say!) "Mexican food near me," "pharmacy near me," or "best computer repair"—and in seconds you've got results, on a map, with contact info. Your phone even knows that about one out of every four trips, you're going to need to stop for either gas or coffee. But what if you're looking for "pregnancy services near West Chicago"?
Avenue Women's Center has been helping Chicagoland women with their pregnancy questions, free pregnancy tests, and options information for over three decades. If you're looking for trustworthy, reliable help, we hope you'll get in touch.
It doesn't come up that often, and it's obviously not the same as getting take out, dry cleaning, or tanning. In fact, it's pretty common that women aren't even sure which services they need, or what we offer. So if you're in the neighborhood of our new West Chicago office, here are some pregnancy services we can help with:
Could I be pregnant? – No, we can't actually tell you over the phone (or by text, chat, or email) if you're pregnant. But if you need to run your question by someone or to get a second opinion about whether your symptoms are all in your head…you can connect with one of our expert staff members during business hours by phone, text, email, or live chat. Don't hesitate to reach out to us.
Free pregnancy tests – If you call with questions about possibly being pregnant, the honest answer is, most of the time a test is just the best way to know for sure. Our pregnancy tests are medical grade, and many women come in to confirm the results of a home test (or tests).
Pregnancy consultations – If the test is positive, your Avenue Women's Center client advocate can provide information and help that is tailored for your specific situation. The consultation involves listening to you, offering education about things that are new or confusing, and supporting you as you move forward with your best decision for your pregnancy.
Limited medical information – Our scope of services does not include total women's health care. We focus uniquely on specializing in the "first step" decisions that women need to make when faced with an unplanned pregnancy. To discuss your preferences and the steps that are right for you, please contact us!
Whichever of our services you may be looking for, at Avenue Women's Center you will receive excellent care provided by a sensitive and supportive staff. Each of our team members understands the wide range of emotions that women navigate as they explore their options. Rarely does someone anticipate that she could be the person dealing with this situation, facing decisions about abortion procedures or continuing an unplanned pregnancy. We are committed to providing each woman we serve with the sensitivity and respect that she deserves. In fact, the very first client we recently served in our new West Chicago office took time to comment on our "very understanding and very helpful" staff.
At Avenue Women's Center, we know how important it is to be able to access pregnancy services in West Chicago – or near where you live and work! That's why we have five convenient office locations throughout DuPage County: Elmhurst, Glen Ellyn / Lombard, Naperville, West Chicago, and Wood Dale. Please contact us today!
The information provided here is general in nature.  It is not a substitute for a consultation with a medical professional. Before any medical procedure, it is imperative that you discuss your personal medical history, risks, and concerns with your doctor. If you have questions during or after a procedure, your doctor should be immediately contacted. Avenue Women's Center is not an emergency center.  If you are experiencing severe symptoms, such as bleeding and/or pain, seek immediate medical attention.  Contact your physician, go to an emergency room, or call 911.