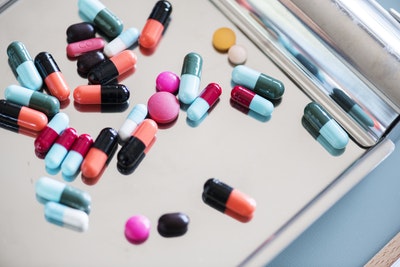 Opioid use is on the rise in this country, among all segments of the population. For a woman using opioids, or for one who is in a treatment program for opioid use, unplanned pregnancy holds different, additional complications than it does for others. Perhaps you are in this position or know someone who is. You may feel confused and uncertain about pregnancy and/or abortion in the context of opioid use, and wonder where to turn to get it all sorted out.
If you are a woman confronted with the considerable challenge of unplanned pregnancy combined with opioid use – or for any woman experiencing an unintended pregnancy – Avenue Women's Center offers help. We are the first step for a woman facing an unplanned pregnancy, providing needed assistance and services for a challenging time. Please call for a no-obligation, free and private pregnancy consultation with a caring and experienced client advocate. You needn't make this journey alone!
Pregnancy options do not disappear simply because opioid use is involved. A woman whose desire is to continue a pregnancy need not feel compelled to terminate because she is using or undergoing treatment. It is possible to have a healthy pregnancy and birth given the right steps. At the same time, abortion remains an option according to the laws of the state for a woman who is an opioid user. Although there are complicating factors when opioid use is involved, accommodations for either pregnancy choice are accessible.
Due to the impact of withdrawal symptoms and danger of relapse, to abruptly stop taking the opioid outside medical supervision is not recommended, regardless of the circumstance of the drug use or the course a woman chooses to pursue with an unplanned pregnancy. Please consult a medical professional right away before discontinuing use.
Opioid use and pregnancy
Managing pregnancy with opioid use is complex. Typically there is risk of complications for the woman, or the pregnancy, or both, if opioids are misused during pregnancy. To reduce or avoid potential adverse outcomes, the American College of Obstetricians and Gynecologists recommends medication-assisted therapy (MAT). With MAT and a physician's assistance, pregnant women with opioid use disorders can receive the care they need.
What about opioids and abortion?
Pain is typically present in an abortion procedure, either medical or surgical. Although this is felt in varying degrees by different individuals, most women undergoing abortion procedures seek some sort of pain medication. For acute pain management, an opioid user may face the challenging complication that opioid use can impact or reduce the effect of other pain killers. Depending on the individual's situation, pain management for an abortion procedure should be discussed with the provider.
In summary, women are not restricted to certain options in regards to their pregnancy simply because of past or present opioid use. We hope this information on opioid use and pregnancy has been helpful. Whether or not opioid use is a factor for you or someone you know in an unplanned pregnancy, there are many additional questions to be asked and issues to be considered as you make the decisions ahead of you.
Avenue Women's Center is here to help. We provide free pregnancy consultations with caring client advocates in a safe, nonjudgmental environment. We have helped many women navigate difficult and trying situations in regards to their pregnancies and can do the same for you. Same-day appointments are available and many of our services are free of cost to you. If you are facing an unplanned pregnancy, please contact Avenue Women's Center by call or text, email or chat today.
---
References:
Medscape. (2017, July). Guidelines on Opioid Use in Pregnancy Released by ACOG (American College of Obstetricians and Gynecologists) Retrieved from: https://www.medscape.com/viewarticle/883367
American College of Obstetricians and Gynecologists. (2016, May). ACOG Statement on Opioid Use During Pregnancy. Retrieved from: https://www.acog.org/About-ACOG/News-Room/Statements/2016/ACOG-Statement-on-Opioid-Use-During-Pregnancy
American College of Obstetricians and Gynecologists. (2017, August). Tobacco, Alcohol, Drugs, and Pregnancy FAQ. Retrieved from: https://www.acog.org/Patients/FAQs/Tobacco-Alcohol-Drugs-and-Pregnancy#opioids
PubMed Central (PMC), National Center for Biotechnology Information (NCBI). (2009, October). Acute Pain Management in Opioid Dependent Patients. Retrieved from: https://www.ncbi.nlm.nih.gov/pmc/articles/PMC4590043/
Reviewed by Patricia Kuenzi, APN-CNP, MSN, ANP, PNP.
The information provided here is general in nature.  It is not a substitute for a consultation with a medical professional. Before any medical procedure, it is imperative that you discuss your personal medical history, risks, and concerns with your doctor. If you have questions during or after a procedure, your doctor should be immediately contacted. Avenue Women's Center is not an emergency center.  If you are experiencing severe symptoms, such as bleeding and/or pain, seek immediate medical attention.  Contact your physician, go to an emergency room, or call 911.