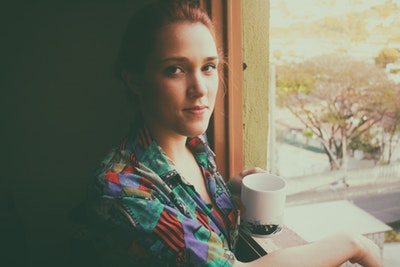 Abortion can often be a consideration in an unexpected pregnancy situation. A lot of times, women feel both inner and outer pressures leaning towards the option of abortion. When you're on the inside of a pregnancy situation, it can be challenging to look at your options from an objective outside perspective. And likewise if you're a friend, family member, or partner looking in on your loved one's pregnancy decision. How can you look at abortion as a pregnancy option from both the outside and inside perspective?
If you're looking into a pregnancy decision and considering abortion, learn more at Avenue Women's Center. Our free pregnancy consultations offer accurate and nonjudgmental information about your options, including abortion. Each of our five centers in DuPage County provides a confidential and compassionate environment to address your individual concerns and questions. Call, text, chat, or email us for your free appointment. Walk-ins are also welcome!
Outside Looking in on Abortion
When we aren't up close and directly involved in something, it can be difficult to look at the situation as a whole. We may only see one side or a just a few aspects instead of the entire picture. Looking in from the outside, we might offer our suggestions, advice, thoughts, or feelings in an effort to help. But sometimes outside opinions can add pressure to a woman's pregnancy decision. How do you walk the line of being there for your loved one during her decision and addressing your own concerns for her as well?
You might say something to convey your support for her, while understanding that it's ultimately her decision to make. You may want to offer further support but you aren't sure how to go about it. Gathering facts and information about abortion options and alternatives might offer practical support if she is open to receiving it. Another consideration could be going with her to a medical appointment or women's center as she learns more about her pregnancy and the abortion options available to her. Other times, she may just need someone to listen without input, opinions, or judgement, and be free to share her concerns, feelings, and thoughts to a caring and trusting person. A little compassion and understanding can go a long way in an unexpected pregnancy decision.
Inside Looking into an Abortion
As hard as it may be to hear others' perspectives, it can also be beneficial to listen. Their insight might offer considerations and aspects of your pregnancy options that you haven't yet thought about or learned. Just like it can be challenging to see into the whole picture from the outside, it can also be tough to look at everything if we're too close to a situation. An abortion may seem like the only way forward in a pregnancy decision, and you might not be able to understand all the possibilities involved with parenting and adoption as your other pregnancy options. As you seek an outside perspective, try to choose a trusted person you know will listen and care about what matters most to you in a pregnancy decision. A counselor or therapist might also be an unbiased outside source to think about as you address your concerns.
It's a good idea to learn more information not just about abortion options, but also about your unique pregnancy. Gaining more insight about your personal pregnancy situation can be helpful in learning more about the abortion options that might be available to you. There are many factors to consider with an abortion beyond the medical facts and potential risks. Other considerations can include your personal health, your mental or emotional state, how far along your pregnancy is, and your unique life circumstances. These aspects differ for each woman looking into an abortion as an "insider" of her decision. What are the next steps you can take as you look into your pregnancy decision?
At Avenue Women's Center, we understand that taking your next steps can be overwhelming. We've helped women take their first steps in an unexpected pregnancy decision for nearly 40 years. Our free services include private pregnancy consultations to gather more information about your options, including abortion. We care about supporting you with accurate information, and we're here to meet your individual decision-making needs. Contact our caring staff today!
The information provided here is general in nature.  It is not a substitute for a consultation with a medical professional. Before any medical procedure, it is imperative that you discuss your personal medical history, risks, and concerns with your doctor. If you have questions during or after a procedure, your doctor should be immediately contacted. Avenue Women's Center is not an emergency center.  If you are experiencing severe symptoms, such as bleeding and/or pain, seek immediate medical attention.  Contact your physician, go to an emergency room, or call 911.