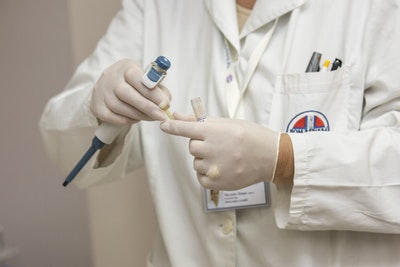 Many of us like to have all the information we can before making a big decision. Before starting a new job, you want to know what your pay will be. Before deciding on a new place to live, you want to learn more about the neighborhood or how expensive it might be. And before making a decision for a new pregnancy, you'll definitely want to know who the father is. If you're unsure of who the father of your pregnancy is, take a deep breath, and know that there are ways to find out this crucial piece of information, so that you can make the best decision for yourself.
Here at Avenue Women's Center, our caring and nonjudgmental pregnancy consultants will help you to get the most information you can about your pregnancy. In addition to our free, medical-grade pregnancy tests, you will have the opportunity to meet with one of our client advocates to discuss your situation and your options in a confidential environment. Call, text, email, or chat with us today.
If you want to find out who the father of your pregnancy is while you are pregnant, there are 3 types of paternity testing available to you. With one of these types, you can find out as early as 8 weeks into the pregnancy. Here is some basic information on the 3 types of tests:
Non-Invasive Prenatal Paternity (NIPP): According to the American Pregnancy Association, this type of test is the most accurate and least invasive method in determining paternity. Because the baby's DNA is in the mother's bloodstream, it simply requires a blood sample from the mother and the alleged father. This test can be performed as early as 8 weeks into pregnancy and it is 99.9% accurate.
Chorionic Villus Sampling (CVS): This option is a little more invasive and consists of a thin needle or tube that is inserted into the vagina, through the cervix, and into the uterus. The Doctor performing the procedure uses an ultrasound machine for guidance and they obtain a tissue sample from the lining of the uterus, which contains the baby's DNA. This procedure can be done between the 10th and 13th weeks of pregnancy and requires a Doctor's consent to be performed for paternity testing.
Amniocentesis: This option is the most invasive of the 3 and involves a few risks, such as harm to the baby or miscarriage. In this procedure, a Doctor inserts a thin needle through the mother's abdomen into the uterus. Using an ultrasound machine for guidance, the Doctor then obtains a sample of amniotic fluid from the uterus to be tested. This procedure can be done between the 14th and 20th weeks of pregnancy and requires a Doctor's consent to be performed for paternity testing.
You might be wondering, "Can't I just find out who the father is based on the date of conception?" That is a good question. Unfortunately, the date of conception can be tricky to pinpoint. You may know that if a woman's menstrual periods are pretty normal and come every month, that there is usually a short time span in that month where she ovulates, or releases an egg. This short time span is when conception can occur. But, there is no standard date of ovulation every month for every woman. Ovulation day differs from woman to woman and from month to month, so it can be difficult to determine the specific ovulation day. Also, many are unaware that sperm can stay alive in a woman's body for 3-5 days after intercourse, so conception could occur at any point within those 3-5 days if the woman is ovulating.
So, it is true that a date of conception can be estimated based on factors such as the dates of intercourse, the first day of your last period, and ultrasound measurements, but there is no way to be 100% sure about who the father of a pregnancy is using these methods. If intercourse with more than one partner took place within 10 days of one another, and you are wondering about conception date and who the father of the pregnancy is, then the most accurate way to determine this is through a paternity test.
If you are looking into paternity testing options, perhaps you are facing an unplanned pregnancy. Avenue Women's Center provides many helpful services including medical-grade pregnancy tests to confirm (or un-confirm!) your pregnancy and information on all of your pregnancy options. Our caring client advocates are here to provide confidential pregnancy consultations to process through your decision in a safe, nonjudgmental environment. Contact us today to take the next steps in your decision-making process. We're here to help!
---
References:
American Pregnancy Association. (2017, March). Paternity Testing. Retrieved from: http://americanpregnancy.org/prenatal-testing/paternity-testing/
WebMD. How Pregnancy Occurs. https://www.webmd.com/baby/tc/how-pregnancy-conception-occurs-topic-overview
Reviewed by Patricia Kuenzi, APN-CNP, MSN, ANP, PNP.
The information provided here is general in nature.  It is not a substitute for a consultation with a medical professional. Before any medical procedure, it is imperative that you discuss your personal medical history, risks, and concerns with your doctor. If you have questions during or after a procedure, your doctor should be immediately contacted. Avenue Women's Center is not an emergency center.  If you are experiencing severe symptoms, such as bleeding and/or pain, seek immediate medical attention.  Contact your physician, go to an emergency room, or call 911.