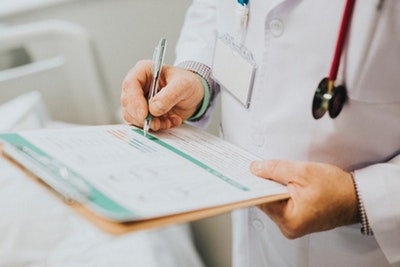 Relationships can be complicated and messy at any stage. You're bound to run into some spats whether you've just started dating, in a long-term relationship, or married to your partner. So many issues can arise, and trust can definitely become one of them, especially in an unexpected pregnancy situation. Your partner might question your faithfulness, you may have cheated on them, or become involved with someone else while on a break. For whatever reason, you're facing questions about the paternity of your pregnancy and looking for answers. Is it possible to get a paternity test while pregnant? Is it safe in early pregnancy? And will it help answer questions in you and your partner's mind?
Facing an unexpected pregnancy can be hard enough without wondering about paternity issues. Find nonjudgmental and compassionate support at Avenue Women's Center. With over 35 years of experience serving women in the Chicagoland area, we understand that every pregnancy situation is unique. Our goal is to meet your individual needs with the free pregnancy decision-making services we offer. Contact us today to schedule a free pregnancy consultation to talk through your options and concerns with an expert client advocate!
Is a paternity test possible while pregnant?
Yes, it is. There are a few different paternity tests that can be performed within the first trimester of a pregnancy, but some include risks and invasive procedures. However, one of the less obtrusive and safer methods is a non-invasive prenatal paternity test (NIPP). According to the American Pregnancy Association, NIPP tests are performed using blood samples from you and your partner and are 99.9% accurate in determining paternity. NIPP test can be performed after the eighth week of a pregnancy, so it is important to first learn how far along your pregnancy is, or the gestational age. Gestational age can be calculated from your last normal menstrual period or with an ultrasound exam.
While possible, a NIPP test can be much more expensive than a postnatal paternity test. It is often not covered by insurance, and costs can range from several hundred to thousands of dollars. Payment plans are frequently available, but paternity test results are typically released only after full payment has been received. For more information on paternity testing during your pregnancy, speak with your doctor or health care provider.
How can I move forward past this paternity test?
Regardless of the results or your personal circumstances, even the very idea of needing or seeking a paternity test can raise some tough issues in a relationship. It is never too late to be honest with your partner and talk through the uncertainties you're facing together. There might be challenging questions to address, and while there are no simple answers to some of them, you and your partner can both work to come to an agreement about your next steps forward.
Having a calm and respectful conversation is key, granting each other the understanding that an unexpected pregnancy can be a highly emotional time. Every relationship is different, and it could take more than one conversation, or possibly counseling or therapy options as well. At the same time, not every relationship survives paternity issues, and this is an important possibility to keep in mind. An ended relationship can be heartbreaking news, but it could also result in a healthier path ahead for each of you.
Whatever brought you to this point, you are now facing an important decision. How do you move forward in your pregnancy decision? Will you continue this pregnancy despite paternity concerns? Are you considering an abortion? How are you feeling about your pregnancy options and the possibilities ahead? There is so much to consider as you think through your options, and even in the midst of your paternity concerns you still have a decision that deserves your focus and attention.
Learning more about your pregnancy options can be a vital first step forward in your decision. Avenue Women's Center cares about providing you with the facts about your options and addressing your personalized pregnancy concerns. We invite you to come in for a free pregnancy consultation with our expert client advocates who take the time to listen to your individual situation and offer you information about your pregnancy options. We are dedicated to providing clients with a confidential, private, and nonjudgmental environment at each of our five locations in DuPage County. Call, text, chat, or email us for your free appointment today!
---
Reference:
American Pregnancy Association. (2017, March). Paternity Testing. Retrieved from: http://americanpregnancy.org/prenatal-testing/paternity-testing/.
Reviewed by Patricia Kuenzi, APN-CNP, MSN, ANP, PNP.
The information provided here is general in nature.  It is not a substitute for a consultation with a medical professional. Before any medical procedure, it is imperative that you discuss your personal medical history, risks, and concerns with your doctor. If you have questions during or after a procedure, your doctor should be immediately contacted. Avenue Women's Center is not an emergency center.  If you are experiencing severe symptoms, such as bleeding and/or pain, seek immediate medical attention.  Contact your physician, go to an emergency room, or call 911.