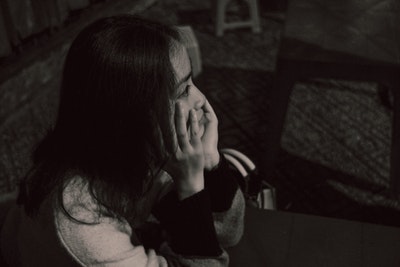 We all have those moments when we lose our patience. Often times, it's while we're waiting for something. We get easily irritated, we sigh deeply, say things under our breath, or become snippy and short with others. Impatience comes out differently in each of us, even in similar situations. But when you're facing an unexpected pregnancy, it's no time to become impatient with your decision. How do find patience as you make your pregnancy decision?
If you or someone you know is facing an unexpected pregnancy decision, find help with your first steps at Avenue Women's Center. We support women in the Chicagoland area with free pregnancy decision-making services, such as private consultations to learn more about your options and address your unique concerns. We care about helping you find your patience as you decide with personalized, accurate, and reliable information about each of your pregnancy options. Call, text, chat, or email us to set up your free options consultation today!
Losing Your Patience in a Pregnancy Decision
When you lose your patience, it can be hard to find again. Once your composure leaves and removes any hold you had on your emotions, it can be a struggle to bring yourself back to a calm space. You take several deep breaths, find a quiet space, and think soothing thoughts.
Sometimes these methods are helpful. But when confronted with an unexpected pregnancy, there's no removing yourself from the source of your impatience. Your pregnancy decision may feel like an ever-present thought that creeps its way into your daily life. It can be tough to have patience when you know that you have such an important decision to make. One that can have lasting effects, whether it's choosing to parent, make an adoption plan, or have an abortion. You might feel like you have to make a decision quickly as you think about your future and the impact of each of your options. You have some time to think through it all, but time is also a factor in your options—especially if you're considering an abortion.
Finding Your Patience in a Pregnancy Decision
Coping with potentially challenging emotions about your situation and your pregnancy options takes a lot of patience. Others involved with your decision might also be experiencing their own mixture of feelings and thoughts. Maybe your loved ones have a strong reaction to your pregnancy news. Your partner might feel differently than you about the pregnancy option you're considering most. You could feel challenged, pressured, influenced, and even fed up trying to handle your own feelings along with theirs.
Have patience with yourself first. Then try to understand that an unexpected pregnancy can often be a trying time for many women, their partners, and their families. If you feel like your patience is being pushed past a breaking point in your pregnancy decision, take a step away from the emotional side of things and towards the logical side.
Research information on what concerns you most about your decision and the possible outcomes involved with your options. Are you concerned about the potential physical or emotional risks of an abortion? Are you considering forming an adoption plan, but don't know exactly how the process works? Does the option of parenting feel best, but you're concerned about your ability to go through with it? It can be helpful to take a break from the swirl of impatience and think through your options from a different perspective.
We often don't make our best choices when we lose our patience. However, with such an important decision as this—you need all the clear thinking you can muster. If you need a moment to yourself free of distractions, take it—no apologies needed. If you need a third-party or an unbiased source to find your patience in a pregnancy decision, don't be afraid to seek help. Just make sure you're finding the nonjudgmental help you need to make a decision you feel good about. No one and nothing should push you into an option that doesn't feel right. Regain your patience to make a pregnancy decision you can be confident is best for you.
Avenue Women's Center has been a nonjudgmental and compassionate place for women facing unexpected pregnancy decisions. With nearly 40 years of experience, we offer women in the DuPage County area the utmost patience and understanding in confidential and completely free options consultations. Our expert client advocates won't rush you into a decision, but listen to your individual concerns and provide accurate, reliable information about your options of parenting, adoption, and abortion. Let us support your first steps in a pregnancy decision. Reach out to us today for your free appointment!
The information provided here is general in nature.  It is not a substitute for a consultation with a medical professional. Before any medical procedure, it is imperative that you discuss your personal medical history, risks, and concerns with your doctor. If you have questions during or after a procedure, your doctor should be immediately contacted. Avenue Women's Center is not an emergency center.  If you are experiencing severe symptoms, such as bleeding and/or pain, seek immediate medical attention.  Contact your physician, go to an emergency room, or call 911.