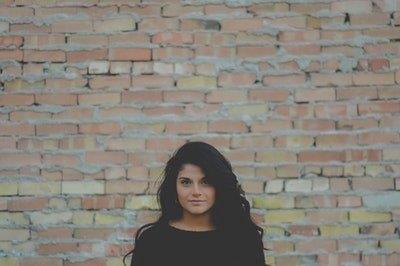 Some of you might be wondering, 'What in the world is "pregnancy brain"?' Others of you might be wondering, 'Do I have that?'
Are you pregnant and finding yourself more forgetful than usual? Have you been consistently misplacing things or forgetting what you walked into a room to do? Some women claim this is the result of "pregnancy brain."
Facing any unplanned pregnancy is difficult enough. If you are also feeling like your brain isn't functioning at top speed, our hearts go out to you. Could one of our caring pregnancy consultants assist you? We are in Chicagoland, and able to walk you through a medical-grade pregnancy test and sit with you as you process options and next steps for your pregnancy. Our free consultations are designed to be a safe and helpful way for women to take confident first steps in dealing with their unplanned pregnancies. To learn more, please call, text, or email.
So what is "pregnancy brain"? According to Myra Wick, MD, PhD, pregnancy brain is "the idea that pregnancy or early motherhood can harm a woman's memory and ability to think." "Pregnancy brain" is also sometimes called "baby brain" or even "momnesia." Many women who are pregnant report that they experience cognitive changes such as forgetfulness. But is "pregnancy brain" actually a real thing?
Many people question whether "pregnancy brain" is actually a real thing. According to Wick, "there isn't enough information to support the existence of baby brain or pregnancy brain." According to Helen Christensen, PhD, "there is such a thing as pregnancy brain and there's evidence showing deficits in memory, but the evidence from our study shows that the capacity of the brain is unaltered in pregnancy." A few studies have been performed on the topic, but the results have been conflicting.
Some studies show that "pregnancy brain" could be the result of hormonal changes that occur during pregnancy. It could also be caused by higher stress levels because of a big life change or by lack of sleep. According to Louann Brizendine, MD, there is 15-40 times more progesterone and estrogen present during pregnancy, which affect the neurons in the brain. She suggests that the brain only has so much space to store what's important, so when a pregnancy or a new baby comes along, that is what the brain focuses on over other things.
Unlike the results of the previously mentioned studies, some studies have shown that being pregnant does not produce any of the negative cognitive effects that "pregnancy brain" suggests. But because people have become more and more aware of "pregnancy brain," pregnant women may just be noticing their forgetfulness more than they would if they didn't know that the concept of "pregnancy brain" existed.
So what should you do if you think you're experiencing "pregnancy brain?" According to Donnica Moore, MD, a good step to take would be to simplify other areas of your life so that you can focus well on important things. Another helpful tip according to Brizendine, MD, would be to get more sleep. Although it's not easy, if a woman is able to get more deep sleep in one week, then some of the forgetfulness should go away. And one last tip from Geeta Sharma, MD, would be to write things down so that important things, though they may be forgotten, will still be recorded somewhere for you to see again.
Most importantly, regardless of "pregnancy brain," we want you to know that we are here for you. Avenue Women's Center is committed to the belief that all women deserve respect, care, answers, and nonjudgmental support as they make plans for their pregnancies. If you are gathering information and processing your options, please don't hesitate to reach out to us. Our locations are in: Elmhurst, Glen Ellyn / Lombard, Naperville, and Wood Dale, Illinois. We hope to hear from you soon.
---
References:
Mayo Clinic. (2015, November). Does "baby brain" really exist? Retrieved from: http://www.mayoclinic.org/healthy-lifestyle/pregnancy-week-by-week/expert-answers/baby-brain/faq-20057896
WebMD. (2014, September). Pregnancy Brain: Myth or Reality? Retrieved from: http://www.webmd.com/baby/features/memory_lapse_it_may_be_pregnancy_brain#1
Reviewed by Patricia Kuenzi, APN-CNP, MSN, ANP, PNP.
The information provided here is general in nature.  It is not a substitute for a consultation with a medical professional. Before any medical procedure, it is imperative that you discuss your personal medical history, risks, and concerns with your doctor. If you have questions during or after a procedure, your doctor should be immediately contacted. Avenue Women's Center is not an emergency center.  If you are experiencing severe symptoms, such as bleeding and/or pain, seek immediate medical attention.  Contact your physician, go to an emergency room, or call 911.