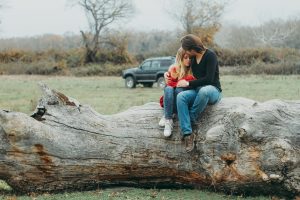 If you just experienced a pregnancy scare, you may now find yourself rethinking your sex life. Maybe your period came late, or you got confusing pregnancy test results at home. Pregnancy scares happen more often than you think! You're not alone in your stressful experience. If you haven't been able to confirm your home results, doing a medical-grade pregnancy test is a great first step towards clarity and peace of mind.
At Avenue Women's Center, we offer free resources and confidential services to help you feel empowered in your pregnancy decisions. Pregnancy scares can be stressful, we get that! That's why our medical-grade pregnancy tests are free, reliable, and accurate just ten days after possible conception.
Reach out to us today to schedule your free pregnancy test!
Processing Through a Pregnancy Scare
When you come to realize you might be pregnant, your mind may race to process and figure out what to do next and determine how you ought to react. Your pregnancy scare probably caused different emotions to sweep over you. Stress, anxiety, or fear might have come crashing down. It's overwhelming to believe you might be pregnant when that was not in your plan. Finding out that it was all just a scare brings on even more emotions, as you probably then feel relieved. It can be tiring, for sure.
No Shame in Taking a Break From Sex
Some women decide to stop being sexually active for a while to eliminate any chance of going through another stressful roller coaster like that again. This is ok. Abstaining from sex isn't necessarily everyone's favorite topic of discussion, but there's a lot to be said about it. Sometimes women and their partners agree to take a break from sex, allowing them opportunities to focus on other areas of their relationship. This is a choice you have the right to make, even if your partner is against it. If continuing to be sexually active after having a pregnancy scare is causing you unwanted stress, talk to your partner about what it would look like to consider abstaining from sex. It is important to clearly communicate what you believe is best for you. If you feel like a break from sex is needed, then your partner needs to respect your decision. You are not weak for wanting to wait on sex – you are strong for voicing your opinion and standing up for your body and health.
If the idea of having a conversation with your partner about taking a break from sex feels overwhelming, the consultants at Avenue are here to help. We would love to give you the space and time to voice your feelings and communicate what you need to. Don't let unnecessary worry and stress keep you from thriving. Be open and courageous.
Reach out today to schedule a consultation.
The information provided here is general in nature.  It is not a substitute for a consultation with a medical professional. Before any medical procedure, it is imperative that you discuss your personal medical history, risks, and concerns with your doctor. If you have questions during or after a procedure, your doctor should be immediately contacted. Avenue Women's Center is not an emergency center.  If you are experiencing severe symptoms, such as bleeding and/or pain, seek immediate medical attention.  Contact your physician, go to an emergency room, or call 911.