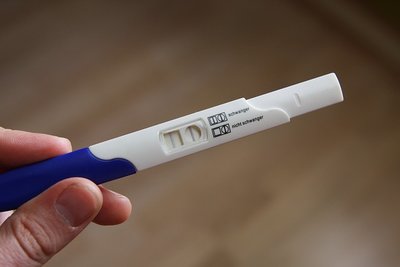 Thinking you might be pregnant after sex can either be a hopeful or stressful experience. Are the symptoms you're experiencing a pregnancy? There's really only one way to find out—take a pregnancy test. While a home test might answer your question, a lot of factors can affect the results. Finding help nearby can be an exhaustive and overwhelming search. Where can you find an accurate pregnancy test after sex? Is there support close to you if you live in a DuPage County suburb such as West Chicago?
If you or someone you know might be pregnant, it's time to find out for sure at an Avenue Women's Center nearest you. We provide free medical-grade pregnancy tests in West Chicago, as well as at each of our other locations in Elmhurst, Glen Ellyn / Lombard, Naperville, and Wood Dale, Illinois. Accurate just 10 days after having sex, our tests offer results you can trust. Receive understanding support and expertise as you confirm a possible pregnancy. Call, text, chat, or email us to set your appointment. Walk-ins are also welcome!
Next Steps of a Pregnancy Test After Sex
As you wonder or worry about the possibilities, taking a medical-grade pregnancy test is the first step you can take to finding the answer you need. How is it different than a home test? You may hear "medical-grade" and imagine your blood being drawn. While it can indicate a blood test, this isn't always the case. Medical-grade pregnancy tests can also be urine-based, like those offered at Avenue Women's Center. These tests are similar to those you would receive in a doctor's office or hospital and may able to detect a pregnancy earlier than a home test.
When you take your next step into Avenue's West Chicago location or any of our other centers, your confidentiality is our utmost concern. You'll be welcomed into a private waiting area before your appointment. We understand that each moment you wait may be filled with nerves and anticipation, and we strive to start appointments soon after check-ins. As soon as your appointment begins, you'll be guided through a medical-grade pregnancy test in a completely confidential environment. Our expert pregnancy consultants walk you through each step to ensure accuracy and your understanding of the results. What happens after you learn the results is up to you …
Pregnancy Test Results
Whether positive or negative, each woman experiences their own reactions to the news. At Avenue, you'll be heard with nonjudgmental compassion in your consultation with a pregnancy expert.
A negative test result might be disappointing if you were trying to conceive. For many women, it's an enormous relief to know they are not pregnant. However, you might still have lingering thoughts and questions. How does this pregnancy scare affect your outlook on sex? What measures can you take to prevent this from happening again? Are there aspects of contraception and pregnancy risk you might not be aware of yet? Are there changes in your lifestyle or relationship that might take shape? Explore questions like these and more during your consultation! If you still experience symptoms or you continue to miss your period, Avenue invites you to take another free test any time you're concerned about a possible pregnancy.
A positive result might be exciting news for some women. For others, it can be difficult to find out they're unexpectedly pregnant. You might feel scared, stressed, worried, and filled with anxiety over your next steps. Are there resources and support systems within your community if you choose to parent? Are you considering forming an adoption plan, and need adoption agency referrals or further information? Does an abortion feel like your strongest option, but you want to know more about the procedures, cost, and potential risks? Our pregnancy consultants come alongside you with support as we address your personalized questions and concerns. You'll receive accurate and reliable information about each of your options of parenting, adoption, and abortion.
Taking a pregnancy test after sex can be challenging, but you don't have to face it on your own. Avenue Women's Center believes all women deserve access to accurate test results in a supportive environment. If you live in West Chicago or the greater Chicagoland area, we are here to help you take your first steps in a possible pregnancy decision with free medical-grade tests and private options consultations with our expert staff. Contact us today to set up your appointment and receive the information you need to move forward!
The information provided here is general in nature.  It is not a substitute for a consultation with a medical professional. Before any medical procedure, it is imperative that you discuss your personal medical history, risks, and concerns with your doctor. If you have questions during or after a procedure, your doctor should be immediately contacted. Avenue Women's Center is not an emergency center.  If you are experiencing severe symptoms, such as bleeding and/or pain, seek immediate medical attention.  Contact your physician, go to an emergency room, or call 911.