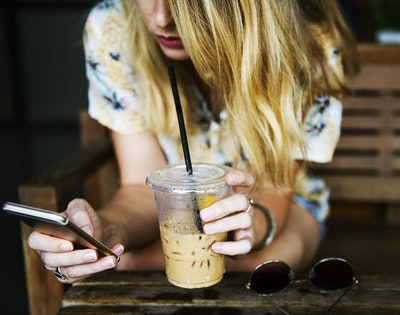 Are you looking for a pregnancy test with no appointment needed? If you took a test at home or are experiencing pregnancy symptoms, it can be stressful not knowing for sure if you are pregnant. Taking a medical-grade pregnancy test right away with no appointment needed can help give you peace of mind.
Avenue Women's Center is a pregnancy center located in the western suburbs of Chicago. For over 36 years, we have been providing medical grade pregnancy tests to the DuPage County community at no charge. We are the first step for many women facing unplanned pregnancy. Contact us today to take a test!
Walk-ins are welcome at all five offices of Avenue Women's Center. Whatever the reason you are in need of a pregnancy test with no appointment needed, we are here to help you. Additional details of this good news:
Our pregnancy tests are medical grade.
It is 99.5% accurate as long as it's ten days past the possible time of conception.
All our services are strictly confidential.
The offices of Avenue Women's Center are comfortable and welcoming.
Avenue Women's Center's staff of experienced client advocates will meet you with compassionate and nonjudgmental respect.
Our urine-based pregnancy test – and many of our other services – are available at no cost to you.
Have you noticed some of the typical early signs of pregnancy? The American Pregnancy Association conducted a poll which revealed the most common first symptoms of pregnancy:
A missed period (Reported by 29% of the women surveyed)
Nausea, with or without vomiting (The first symptom of 25% of those surveyed)
Changes in their breasts, tender or swollen (Identified as a first symptom by 17%)
Additional pregnancy signs could include:
Increased urination
Fatigue or tiredness
Moodiness
Bloating
Food cravings or aversions
Headaches or backaches
Light spotting or mild uterine cramping
While any of these may be initial clues of pregnancy, symptoms can vary from one woman to another, and even from one pregnancy to the next in the same woman. Additionally, each of these symptoms could be caused by something else; for example, impending menstruation, lack of sleep, tension or stress, or a common cold or flu. One of the easiest ways to eliminate pregnancy from the list of possibilities is by taking a test!
Whether you are hopeful or dismayed at the prospect of pregnancy – or if it's simply unexpected and you're not sure yet how to react—Avenue Women's Center is a place where you can find out for certain and address all the options before you. With clinics located in Elmhurst, Glen Ellyn / Lombard, Naperville, West Chicago, and Wood Dale, Illinois, we are ready to be your first step in this journey. While we are frequently able to accommodate walk-ins for a pregnancy test, you may also contact us by phone, text, email or chat to be sure we are available at a time and place that works for you. Whatever the reason, when you require a definitive answer, a pregnancy test with no appointment needed, we will be honored to serve you. Please reach out to us today!
---
References:
Mayo Clinic. (2017, January). Symptoms of pregnancy: What happens first. Retrieved from: https://www.mayoclinic.org/healthy-lifestyle/getting-pregnant/in-depth/symptoms-of-pregnancy/art-20043853
American Pregnancy Association (APA). (2017, October).Pregnancy Symptoms — Early Signs of Pregnancy. Retrieved from: http://americanpregnancy.org/getting-pregnant/early-pregnancy-symptoms/
Reviewed by Patricia Kuenzi, APN-CNP, MSN, ANP, PNP.
The information provided here is general in nature.  It is not a substitute for a consultation with a medical professional. Before any medical procedure, it is imperative that you discuss your personal medical history, risks, and concerns with your doctor. If you have questions during or after a procedure, your doctor should be immediately contacted. Avenue Women's Center is not an emergency center.  If you are experiencing severe symptoms, such as bleeding and/or pain, seek immediate medical attention.  Contact your physician, go to an emergency room, or call 911.