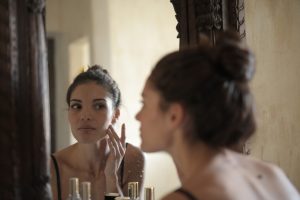 An unexpected pregnancy is a deeply personal experience, often filled with complex emotions.  Perhaps you're feeling especially overwhelmed because this isn't the first time you've received an unexpected positive result on a pregnancy test.  Maybe you've had abortions in the past, and have recently discovered that you're pregnant again.  Whether you feel good about your earlier decisions, or have some regrets, these circumstances are likely to trigger anxiety and confusion.  But there's hope ahead, even within the difficulty of another unexpected pregnancy.
Avenue Women's Center is a valuable resource for women navigating situations similar to yours in Chicagoland and beyond!  Our free and confidential services include lab-quality pregnancy tests, limited medical ultrasounds, pregnancy consultations, and more.  When you visit one of our six limited medical clinics, you'll receive compassionate support and accurate information on each of your pregnancy options (abortion, adoption, and parenting).
Call, text, email, or chat to connect with us!
Healing from Past Abortion(s)
Processing your feelings about your previous abortions is likely going to be an important part of this new pregnancy journey.  For many women, ending a pregnancy can be a physically and emotionally difficult event.  Each pregnancy and abortion experience is unique and will present its own set of challenges.  It can be beneficial to process through any lingering emotional effects you may have experienced before taking your next steps. Moving forward from a past abortion (or multiple abortions) often takes time, self-care, and a supportive community.  Avenue Women's Center is here to process your past experiences alongside you, and to connect you with others who can help (with your permission, of course).  It's never too late to begin your emotional health journey.
An Opportunity to Receive Support
When you were navigating your earlier pregnancies, did you feel alone or ill-equipped?  If so, you're definitely not alone- many women have faced similar circumstances and seemingly impossible choices.  As you consider your options for this new pregnancy, think about how you've adapted over time, and how your situation has changed.  Regardless of the past, you're free to move toward your brightest future here and now.  Avenue Women's Center exists because no woman should have to make a pregnancy decision apart from the education, resources, and support she needs to thrive.  Our mission is to empower you today with information about your pregnancy, an accurate understanding of all your options, a caring community, and practical resources.
Whether you're leaning toward abortion, adoption, or parenting (and regardless of the pregnancy decisions you've made in the past), Avenue Women's Center is here for you!  Our compassionate, knowledgeable team members understand how challenging it can be to process and move forward from a previous abortion, especially if you're coping with another pregnancy.  We provide a safe, welcoming space to reflect on your past experiences and assess all your available options. 
Schedule an appointment at one of our six locations in Darien, Elmhurst, Glen Ellyn / Lombard, Naperville, West Chicago, or Wood Dale, Illinois!
The information provided here is general in nature.  It is not a substitute for a consultation with a medical professional. Before any medical procedure, it is imperative that you discuss your personal medical history, risks, and concerns with your doctor. If you have questions during or after a procedure, your doctor should be immediately contacted. Avenue Women's Center is not an emergency center.  If you are experiencing severe symptoms, such as bleeding and/or pain, seek immediate medical attention.  Contact your physician, go to an emergency room, or call 911.