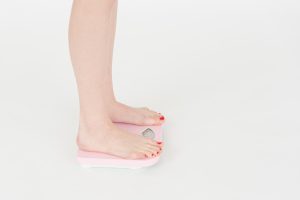 Does reaching a healthy weight feel like an impossible goal to you?  If the answer is "Yes," then you're not alone!  According to the Office on Women's Health, over two out of three women in the U.S. are overweight or struggle with obesity.  Being underweight presents a major health challenge for many others.  But what if you've been battling an unhealthy weight for years, and you're suddenly faced with an unexpected pregnancy?  Chances are, you're hoping to move forward with wellness and confidence.  Avenue Women's Center would love to help you access the care and services you need!
It's difficult to cope with an unexpected pregnancy under any circumstances.  Maybe your challenges with weight are causing you to feel particularly overwhelmed!  Every woman needs a unique pregnancy plan, created in partnership with a trusted medical professional.  Avenue helps women find affordable care through referrals and resource education.  We provide additional first-step pregnancy services at no cost!
Check us out!  Avenue offers confidential lab-quality pregnancy tests, limited medical ultrasounds, and more!
Accessing Medical Care to Take Your Healthiest Steps Forward
A body mass index (BMI) scale or calculator can help you assess whether you've reached a healthy weight for someone your height.  Seeking prenatal care is an important step for every pregnant woman, but having an unhealthy weight comes with certain pregnancy risks.  That's why it's critical to connect with your OBGYN!  It's her role to identify any factors that could affect your pregnancy and to help you get on your healthiest path forward.  Perhaps there are realistic ways to enrich your own wellness while maintaining the health of this pregnancy.  Speak with a doctor about the diet and exercise plan that's best for your unique body.
Pregnancy Risks Associated with Body Mass Index
Maybe this isn't the first time you've heard that being overweight or underweight can lead to increased pregnancy risks.  Perhaps you're throwing your hands up in frustration, because this pregnancy was unexpected.  You didn't mean to get pregnant, so how could you have prepared for this?  Besides, so many women struggle to lose (or even gain) weight, even with a well-balanced diet and exercise routine.  We get it!  These BMI-related risks aren't mentioned to make you feel bad, or to pressure you into a specific approach.  They're here to inform and equip you to be your healthiest self.  This may look different for every woman!  We all have unique bodies with one-of-a-kind strengths and needs.  Again, it's important to speak with your medical professional to understand possible risks and create a strategy that's right for you.
Risks Associated with Excess Weight During Pregnancy
High blood pressure
Preeclampsia (a disorder that involves high blood pressure and potential injury to the woman's organs)
Preterm birth (a birth that occurs less than 37 weeks into the pregnancy)
Gestational diabetes (a kind of diabetes that begins during pregnancy)
Risks Associated with Obesity During Pregnancy
Macrosomia (a condition in which the fetus grows to an unhealthy weight)
Birth injury
Cesarean birth (when birth takes place through a cut made in the woman's abdomen)
Birth defects (physical concerns, which may affect body parts like the brain and spine)
Risks Associated with Being Underweight During Pregnancy
Low birth weight (less than 5.5 lbs.)
Preterm birth
Owning Your Health- And Your Incredible Body
If you've been struggling to maintain your weight, you may have a complicated relationship with body image.  The physical changes that take place during pregnancy can sometimes trigger added self-esteem challenges.  But your body has extraordinary abilities and is beautiful in its complexity!  Talking about your health may feel scary or embarrassing at first.  However, your doctor has probably cared for women with concerns similar to yours, and women who face completely different pregnancy risks!  A caring, trustworthy medical professional can make an amazing ally on your pregnancy journey.
Do you have a lot of feelings to process related to your BMI and this pregnancy?  That's okay! Our team members at Avenue Women's Center understand how to meet your needs with sensitivity.  We'd love to help through practical services and caring support.
Schedule an appointment today and speak with a pregnancy consultant about your pregnancy, your options, and your resources!
_______________
References:
Reviewed by Patricia Kuenzi, APN-CNP, MSN, ANP, PNP.
The information provided here is general in nature.  It is not a substitute for a consultation with a medical professional. Before any medical procedure, it is imperative that you discuss your personal medical history, risks, and concerns with your doctor. If you have questions during or after a procedure, your doctor should be immediately contacted. Avenue Women's Center is not an emergency center.  If you are experiencing severe symptoms, such as bleeding and/or pain, seek immediate medical attention.  Contact your physician, go to an emergency room, or call 911.