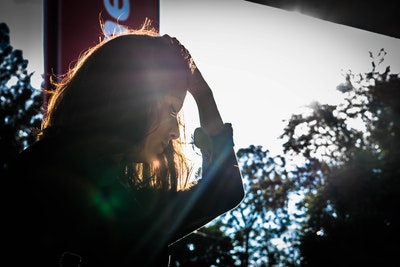 Facing one unexpected pregnancy can be difficult enough, but what if you find yourself pregnant again after a recent abortion? Another pregnancy is probably the last thing you thought would happen so soon. You might be feeling a tidal wave of emotions—disbelief, shock, anger, sadness, shame, disappointment, or embarrassment. Why and how could this happen again? What if you aren't sure what to do or how you're going to handle another pregnancy decision?
If you find yourself pregnant again after a recent abortion, you don't have to face this decision on your own. Find nonjudgmental and compassionate support at Avenue Women's Center. We offer free, confidential, and private pregnancy consultations to discuss your unique concerns and options with our knowledgeable and caring staff. When you make an appointment at one of our five locations in the DuPage County area, you'll receive individualized support to help you face this unexpected pregnancy decision.
Pregnant after a recent abortion: What are the odds?
The chances of becoming pregnant after an abortion are actually higher than some might think. According to the American Pregnancy Association, "It is possible to experience ovulation and get pregnant again within the first month" after an abortion, or "even during the first couple of weeks." So if you're judging yourself harshly, allow yourself the forgiveness and understanding that this could've happened to anyone in a similar situation to yours. Even if you were careful to prevent another pregnancy, contraceptive methods are not 100% effective. So try to stop that self-blame train of thought and know that you aren't alone. Pregnancy can occur after a recent abortion, even with preventative measures.
Pregnant after a recent abortion: Now what?
Maybe you just want it all to be over with and try to get back to normal life. Maybe you were sure of your previous abortion decision, feeling relieved and ready to move forward afterward. If you're experiencing the same life circumstances as your previous pregnancy, you could be strongly considering abortion again. You could also be struggling to wrap your head around the possibility of another abortion, wondering if another pregnancy so soon is a sign to continue it this time. Maybe you're still processing how you feel from your abortion, and you're questioning what to do next. However, you're feeling, it's okay to be unsure. It's okay to feel conflicted—even moment to moment. Take the time to pay attention to what your feelings are telling you—they do matter in weighing your options. No one can tell you exactly what to do, this choice is yours and should be free of outside pressures or judgments. What you choose with this pregnancy does not necessarily have to be the same choice you made before. You have options and alternatives to consider, even if you're still considering abortion.
It's okay not to have all the answers right now. Find out more about your pregnancy options at Avenue Women's Center. We understand the difficulty of facing unexpected pregnancies, and our caring client consultants will take the time to listen and offer individualized information to help support your decision-making process. Call, text, chat, or email us today to set up your free, private, and judgement-free pregnancy consultation to learn more about abortion information and alternatives.
---
References:
American Pregnancy Association. (2018, June). Abortion Pill. Retrieved from: http://americanpregnancy.org/unplanned-pregnancy/abortion-pill/.
Reviewed by Patricia Kuenzi, APN-CNP, MSN, ANP, PNP.
The information provided here is general in nature.  It is not a substitute for a consultation with a medical professional. Before any medical procedure, it is imperative that you discuss your personal medical history, risks, and concerns with your doctor. If you have questions during or after a procedure, your doctor should be immediately contacted. Avenue Women's Center is not an emergency center.  If you are experiencing severe symptoms, such as bleeding and/or pain, seek immediate medical attention.  Contact your physician, go to an emergency room, or call 911.