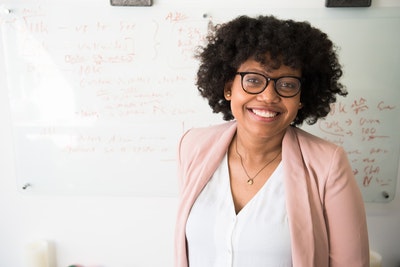 Life in your 30s can feel like you're reaching your adulthood self. Your career is moving forward, you're planting your living roots, and overall you feel like you've finally grown up. You're single and loving the life you're building for yourself and your future. Until the unexpected happens, and it rattles your whole world. You didn't intend for this to happen, but you're suddenly pregnant and single in your 30s. What now?
Becoming unexpectedly pregnant can be a jarring experience at any age, especially if you're single and facing things on your own. It can be helpful and comforting to talk with an expert who cares about walking with you in the first steps of your pregnancy decision. Avenue Women's Center has over 35 years of experience helping women face unexpected pregnancies. We offer a private and nonjudgmental space to learn more about your pregnancy options from our knowledgeable and compassionate client advocates. Reach out to us today and set up your free pregnancy consultation at one of our five locations in the DuPage County area!
In our 30s, we're expected to handle things with a mature attitude and make wiser choices. But that doesn't mean we suddenly become perfect adults. No one is perfect and no life situation is perfect. The unexpected still happens, even with careful planning and prevention. You can still become unexpectedly pregnant as a single 30-something woman. And all the pieces of your life that were falling into place can feel like they're shattering with this pregnancy news.
When "Someday" Becomes Today
When you're in your 30s, you may want to become pregnant someday, just not today. You might be focused on career goals, big future plans, and even considering a relocation. You don't have the right partner, lifestyle, or circumstances for a pregnancy right now. Yet, even while a part of you feels like this unexpected pregnancy is upending all your future plans, another part of you could feel a tinge of excitement with the news.
You might also be worried about your future chances of becoming pregnant. As women, we understand that fertility starts to decline as we get older, and our ability to become pregnant decreases.* You can almost hear your biological clock ticking, but you're also aware that many healthy pregnancies occur in 30-something women. You may not feel ready to face a pregnancy decision, it might not seem like the right time, but it's here. How can you make this decision on your own?
Making a Pregnancy Decision in Your Single 30s
Your partner might not be involved, or might not want to be, and you're wondering how you could handle a pregnancy as a 30-something single. You don't have it all figured out just because you're in your 30s. An unexpected pregnancy can still be jolting news as an adult. And if you're single, it can add a layer of concern to your pregnancy decision ahead. But it's okay if you don't have all the answers right now. It's also okay to have mixed emotions about your pregnancy options. It's how you choose to handle the news that will help you take the next steps forward in your decision. Here are a couple things to consider as you think through your pregnancy options …
Finding support. You may be single, but you don't have to face this pregnancy all on your own. Putting this pressure on yourself is an unrealistic expectation and can feel incredibly overwhelming. Support can come in all shapes and sizes, from a caring friend or family members to local community resources, or even to a single parenting support group. If you're strongly considering abortion, is there a supportive loved one you could talk to about your thoughts? It can be helpful to think through your pregnancy decision out loud with someone who cares about you.
Shifting expectations. Your career plans might take some adjusting, but it doesn't mean they can't still be big goals. You can't know what the future has in store, regardless of whatever pregnancy option you're considering. A pregnancy can bring on many life changes, but having an abortion can also have unexpected outcomes. Being single in your 30s wasn't in your plans, and it might feel like you don't have perfect options, but that doesn't mean your options are limited. A pregnancy right now may be far different than the plans you had, but it also might be an opportunity to shift your expectations and rearrange the timing of your life goals.
It can feel daunting to be pregnant and single in your 30s. At Avenue Women's Center, we understand that every pregnancy situation has its own unique circumstances, and we care about addressing your personal questions and concerns as you weigh your options. Each of our Chicagoland locations offer free pregnancy consultations to confidentially discuss your options with our expert client advocates. Call, text, chat, or email us today for your free appointment!
---
Reference:
The American College of Obstetricians and Gynecologists (ACOG). (2018 July). Having a Baby After Age 35: How Aging Affects Fertility and Pregnancy, FAQ060. Retrieved from: https://www.acog.org/Patients/FAQs/Having-a-Baby-After-Age-35-How-Aging-Affects-Fertility-and-Pregnancy?IsMobileSet=false.
The information provided here is general in nature.  It is not a substitute for a consultation with a medical professional. Before any medical procedure, it is imperative that you discuss your personal medical history, risks, and concerns with your doctor. If you have questions during or after a procedure, your doctor should be immediately contacted. Avenue Women's Center is not an emergency center.  If you are experiencing severe symptoms, such as bleeding and/or pain, seek immediate medical attention.  Contact your physician, go to an emergency room, or call 911.