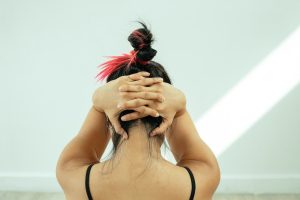 An unexpected pregnancy can be highly stressful under any circumstances, across many cultural and geographical contexts.  But what if you're managing an unexpected pregnancy outside of your country of origin?  Of course, situations like these can be especially overwhelming.  Maybe you're an undocumented immigrant living in the United States, and you're pregnant when this wasn't part of your plan.  Chances are, you're feeling anxious about your immigration status and the pregnancy outcome, just to start.  You may be facing some really significant obstacles.  But you're not alone!  Avenue Women's Center is here to serve you with compassion and confidentiality, no matter your citizenship status.
Avenue has been a trusted provider of early pregnancy services in Chicagoland, Illinois since 1981.  We're a limited medical clinic with six locations offering free medical-grade pregnancy tests, limited medical ultrasounds, and options consultations- no insurance required!  We believe all women should have equal access to reliable information about their pregnancies, options, and resources, so every person is equipped to make an informed pregnancy decision.  Our expert staff strives to make this vision a reality.
Learn more about Avenue Women's Center!
Noncitizen Immigrants Face Particularly Big Hurdles
In many ways and for many reasons, noncitizen immigrants in the U.S. (as a general group) meet far greater challenges than the general population when it comes to navigating unexpected pregnancies.  Limited access to health care is one significant factor.  According to the Guttmacher Institute, a 2019 survey indicated that, "higher proportions of noncitizens of every race and ethnicity were uninsured compared with the proportions among their US-born and naturalized counterparts."  In some cases, undocumented persons are hesitant to seek medical care due to fear of negative consequences such as deportation.  Other possible considerations include language barriers, limited financial resources, unfamiliarity with U.S. systems, and trauma associated with leaving one's country of birth, just to name a few.
What's My Next Best Step?
It's important to confirm the pregnancy first and foremost.  That's true for all women, no matter the circumstances.  Perhaps you've already taken a couple of home pregnancy tests and received positive or confusing results.  Or, you haven't taken this step just yet, but you seem to be experiencing symptoms of pregnancy.  It never hurts to seek additional clarity.  Avenue Women's Center offers free medical-grade pregnancy tests to women who visit us with concerns about a possible unexpected pregnancy, regardless of citizenship or insurance status.  You'll receive the result within minutes, and a caring pregnancy consultant will be by your side the entire time to listen and provide emotional support.
Once you've confirmed the pregnancy, there are practical steps you can take to gather information that may light your way forward.  Consider getting a scan.  Avenue Women's Center provides no-cost limited medical ultrasounds, to help clarify key factors like your gestational age and potential health risks.  By the time an early pregnancy scan is performed, most women still have weeks to process before some of their options become unavailable.
Looking into resources may not be the first step you take on your pregnancy journey, but it can be a critical one, especially if your support system is limited.  Programs exist in Chicagoland and many other locations to help persons facing circumstances like yours access the medical attention they need, no matter the pregnancy outcome.  Avenue offers free consultations to review available community resources and provide referrals.  We're here to help meet your needs as holistically as possible.
Beginning a new life in a new country takes a lot of strength and courage.  You're a survivor who's entirely capable of discovering her best pregnancy outcome and forging a path into a bright future.  Avenue Women's Center is in your corner.  We respect your autonomy and your confidentiality completely.  Avenue is a safe, private place to access compassionate support, never judgment.
Call, text, chat, or email to schedule an appointment today!  Our limited medical clinics are located in Darien, Elmhurst, Glen Ellyn / Lombard, Naperville, West Chicago, and Wood Dale, Illinois.
_______________ 
Reference:
Guttmacher Institute.  (2022, May).  New Analyses on US Immigrant Health Care Access Underscore the Need to Eliminate Discriminatory Policies.  Retrieved from: https://www.guttmacher.org/report/new-analyses-us-immigrant-health-care-access-underscore-need-eliminate-discriminatory
The information provided here is general in nature.  It is not a substitute for a consultation with a medical professional. Before any medical procedure, it is imperative that you discuss your personal medical history, risks, and concerns with your doctor. If you have questions during or after a procedure, your doctor should be immediately contacted. Avenue Women's Center is not an emergency center.  If you are experiencing severe symptoms, such as bleeding and/or pain, seek immediate medical attention.  Contact your physician, go to an emergency room, or call 911.