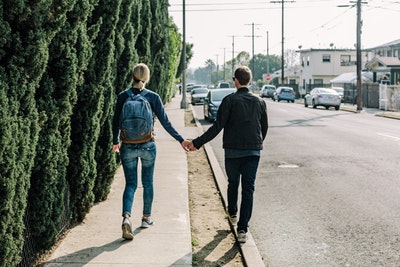 What happens when you find out you're pregnant in a transition between relationships? There are so many scenarios that could land you in what feels like an awkward spot to be in. What if you just found out you're pregnant, but you are already in a new relationship? Maybe it was a one-night stand or you went back to an ex. Perhaps you broke up and started a new relationship that you feel more positive about, but now you found out you are pregnant. What do you do?
If you're pregnant during a transition between relationships, you are not alone. Avenue Women's Center understands that each woman's situation is unique. Our client advocates are here to provide confidential assistance and nonjudgmental support. In our free pregnancy consultation, you will receive information regarding all of your pregnancy options, as well as a safe space to process through all of your questions and concerns. Contact us for an appointment at one of our five DuPage County locations right away.
Do You Tell Him/Them You're Pregnant or Not?
When you first learn you're unexpectedly pregnant, telling anyone can be difficult enough. Being pregnant and in transition between relationships can feel like an added layer of difficulty. Do you tell your ex? Do you tell your current partner? Was your relationship on a break, and you got back together after getting involved with someone else? What if the timing of your pregnancy is uncertain, leaving you to question when conception occurred and with whom?
You might not want to face your partners, afraid of their reactions or judgment. The reasons for and against sharing your pregnancy news are personal to you, unique to the relationship you had or the one that's currently developing. Ultimately, the decision to tell your ex and your partner is much like your pregnancy decision—completely up to you. You might have a long list of reasons for and against telling them, with some weighing heavier on your mind than others. As you search within for the answer, approach your reasons with genuine honesty. Being honest with ourselves can make it easier to be honest and open with others. Whether you choose to tell them you're pregnant or not, the options you're considering are yours to move forward on.
How Involved Do You Want Him/Them to Be in Your Pregnancy Decision?
Being in transition between relationships can understandably impact how you view your pregnancy options. You might be strongly considering an abortion, possibly thinking that everything could move forward in your current relationship if you terminated the pregnancy. You might also be contemplating the options of parenting or adoption, wondering how continuing the pregnancy would affect your relationship status.
As you think through your pregnancy options, are you wondering how involved you want your current or former partner to be in your decision? Are you concerned about how their thoughts, feelings, and opinions might influence your pregnancy options? If you take your relationship status out of the decision, how does this impact your pregnancy options? Are you leaning more towards one option over others? Do you have mixed feelings about your pregnancy decision? Before deciding on their involvement in your pregnancy decision, first evaluate your own feelings with each pregnancy option.
How Do You Move Forward, Regardless of Their Support?
Whether or not your partners support the pregnancy options you're considering, you eventually have to move forward in your decision. They might have their own opinions and concerns, but a pregnancy decision is yours to make—regardless of their input or support. The decision affects you the most directly, and it should be one you feel good about making. You might not feel certain about your pregnancy options, wondering how you're going to move past your relationship circumstances to make your best decision. Learning the facts about each of your pregnancy options of abortion, adoption, or parenting can ease some of your practical concerns. Another helpful first step forward might involve talking over your individual situation with a counselor or a pregnancy resource center to gain unbiased and nonjudgmental insight into your decision and options.
With nearly 40 years of experience, Avenue Women's Center can provide you with the facts about your pregnancy options and a nonjudgmental environment to discuss your individual situation. We understand that each unexpected pregnancy situation is unique, and we care about helping you face your decision with understanding and compassionate support. Our free pregnancy consultations are completely private and confidential, giving you a secure space to address your personalized concerns. Call, text, chat, or email us to set up your appointment at our centers in Glen Ellyn/Lombard, Elmhurst, Naperville, West Chicago, and Wood Dale, Illinois.
The information provided here is general in nature.  It is not a substitute for a consultation with a medical professional. Before any medical procedure, it is imperative that you discuss your personal medical history, risks, and concerns with your doctor. If you have questions during or after a procedure, your doctor should be immediately contacted. Avenue Women's Center is not an emergency center.  If you are experiencing severe symptoms, such as bleeding and/or pain, seek immediate medical attention.  Contact your physician, go to an emergency room, or call 911.