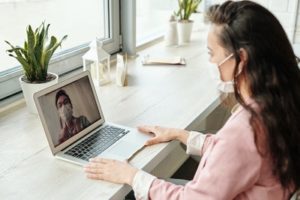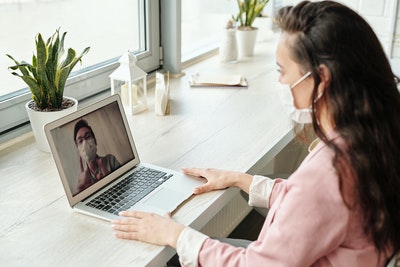 The news of coronavirus (COVID-19) has been spreading for months, with businesses and schools being forced to shut down. If anything, it's a reminder of how much things can change within a short period of time. You may have suspicions about an unexpected pregnancy you have yet to confirm, and you might be wondering what kind of impact this news may have on your life. Perhaps more importantly, you might be thinking, in this time of social distancing, how will I access support? It's common to have questions about what you will do and what information you may need to gather. But before you do that, it's recommended you wait to see the results of a pregnancy test first.
If you have suspicions about a possible pregnancy during the coronavirus, you may be wondering what your next steps should be. Avenue Women's Center provides confidential, compassionate services for women in a variety of circumstances at each of our six centers in DuPage County. Whether you've taken a pregnancy test at home or not, our caring client advocates can provide assistance remotely, ensuring you have the information and resources you need at this time. Receive answers to your questions and address your concerns with our caring staff. Contact us today to receive reliable information about your choices of abortion, adoption, and parenting!
Where Can I Go to Take a Pregnancy Test?
Some women find it emotionally overwhelming to take a pregnancy test, as it's normal to feel nervous about the results. It's okay to hold off on telling your friends or family about your suspicions about being pregnant until you've verified the accuracy of the test, but some women find it helpful to take one with someone close to them. Even if your friend cannot be physically present because of current social distancing practices, you can try having them be there with you virtually, or have them talk you through it by phone.
The other option is to confirm the pregnancy through a doctor or some other resource who can walk you through your results. This may be more reliable than an at-home test, and you can then speak with a professional who can provide you with answers to your questions.
If the result is positive, then you may want to consider what you might need from your loved ones at this time, and where you can go for help.
With routines being altered and lifestyles being shifted around because of COVID-19, there may be concerns about what will happen next if the test isn't negative. When faced with abrupt change, it's not uncommon to want your life to stay the same. Anxiety is not abnormal in women who may be unsure about their pregnancy options, and it's difficult to face these emotions alone.
As you think about what you will do, try to remember not to apply pressure to yourself, as giving yourself grace can be an important form of self-care.
Making a Pregnancy Plan and Consulting Support
Whether you're leaning towards abortion, adoption, or parenting, figuring out what you will do and which decision will work best for you can take time. You may want to have someone to talk to, either personally or professionally. It might even be helpful to consult both.
How do I feel about being pregnant? What are some short-term plans I can make in order to achieve a larger goal? Do these small, manageable plans include assessing my health through an ultrasound exam, and asking questions about the available resources associated with each option?
There may be a lot of questions on your mind, and it's often beneficial to have at least one or more positive form of support when we face new developments in life. Even if you're just talking to someone, being given space to share how you feel can make a difference. While it's easy to for loneliness to seep in because of COVID-19 and the resulting quarantine, communication does not necessarily have to be halted.
After taking a pregnancy test, it may be a good idea to reach out to people online or by phone that you think you'd like to have in your support group. Being able to discuss your thought processes and emotions can offer clarity. Sometimes, when we hear our plans out loud, we may notice where we may be neglecting our own needs. With so much to potentially think about, it can be difficult to keep track of one thought at a time when we confine all reflections to our headspace.
It's easy to forget, but you're not alone during an unexpected pregnancy, and there are places you can go to talk about your situation and learn more about what choice may embody your needs best.
Are you worried about what to do if a test confirms you're pregnant during the coronavirus outbreak? Avenue Women's Center is here to offer you accurate information and confidential services at no cost. Our expert staff will equip you with reliable information regarding abortion, adoption, and parenting, while learning how we can support you in this unique season. We understand this may be a difficult time to be pregnant, but Avenue continues to offer limited medical services and referrals, as well as answers to any of your questions about available resources. Schedule your free consultation appointment with us today!
The information provided here is general in nature.  It is not a substitute for a consultation with a medical professional. Before any medical procedure, it is imperative that you discuss your personal medical history, risks, and concerns with your doctor. If you have questions during or after a procedure, your doctor should be immediately contacted. Avenue Women's Center is not an emergency center.  If you are experiencing severe symptoms, such as bleeding and/or pain, seek immediate medical attention.  Contact your physician, go to an emergency room, or call 911.