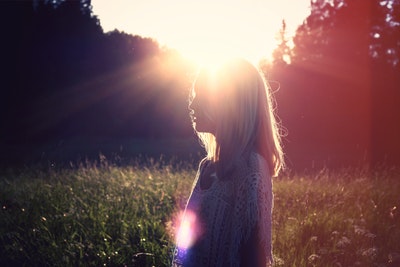 Whether you are in a stable relationship, a single mom, struggling to make ends meet, financially stable, or any combination of these, finding out you are pregnant with a fourth child can be overwhelming! You may have all kinds of thoughts and questions running through your head.
If you're pregnant with your fourth child, Avenue Women's Center is here to help. We are the first step for women facing an unplanned pregnancy. We understand that each woman's situation is unique. We offer services tailored for you at our five DuPage County locations. Contact us today for your free private consultation.
If you found out that you are pregnant with your fourth child, you may be thinking or feeling any number of ways. Perhaps you can relate to some of these thoughts:
How will we/I afford this?
What will people think of me?
My family won't support me having another child
My family won't support me not having this child
I don't have the energy for a fourth child
This is great!
This is embarrassing!
I/we can make this work
There is no way I/we can make this work
Maybe you are just getting to the point of being able to get some sleep again or just returned to your job, or just plain started finding some time for yourself. Maybe you are looking forward to a fourth child, but wonder how you will manage financially, or how having another baby will impact how you provide for the 3 children you already have. These are all important things to think about and to try and come to terms with when faced with a fourth pregnancy.
No matter what your situation leading into being pregnant with a fourth child, please let us take this moment to encourage you as you explore your options.
Talk to someone: If possible, find someone you trust and can talk with about your plans and concerns. If you feel you have no one you can talk with openly about your feelings or concerns, please know that we here at Avenue Women's Center care about you and would welcome the opportunity to spend time talking with you as you process what a fourth child might mean for you. If you are considering all of your options, including abortion, we can provide relevant services and necessary information as you plan your next steps.
Research your options: Take some time to explore resources and options and to think about what each of them might mean for you and your family. Think about how abortion or parenting a fourth child will affect you not only physically and financially, but emotionally and spiritually as well. You may find that many people in your life may have opinions on what you should or shouldn't do. Take some time for yourself to figure out whose opinions you trust and whose opinions you should tune out.
Discover available resources: Oftentimes, we aren't aware of what is available to help us until we ask. There are many organizations and individuals who exist simply to provide support to women like you. Avenue Women's Center is one of those. There are many others that exist as well. Don't hesitate to see what you may qualify for or how others may be able to assist you at this time.
Avenue Women's Center is a local non-profit that has been serving Chicagoland for over 36 years. We have come alongside thousands of women, many of them facing multiple pregnancies, some pregnant with their fourth child. Contact us today for a free consultation where you will receive information needed to make the next step. We are here for you!
The information provided here is general in nature.  It is not a substitute for a consultation with a medical professional. Before any medical procedure, it is imperative that you discuss your personal medical history, risks, and concerns with your doctor. If you have questions during or after a procedure, your doctor should be immediately contacted. Avenue Women's Center is not an emergency center.  If you are experiencing severe symptoms, such as bleeding and/or pain, seek immediate medical attention.  Contact your physician, go to an emergency room, or call 911.