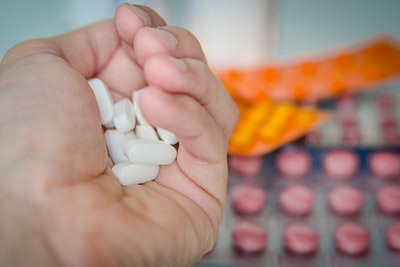 Why might someone be wondering about mental health meds and pregnancy? It makes a lot of sense to have questions about mental health meds and pregnancy if you are pregnant or think you might be and you have taken medication for depression, anxiety, or another emotional or behavioral condition. Or perhaps you have a friend or family member who is in this situation. Will the use of mental health meds have an impact on the pregnancy? Is there danger related to the use of these medications?
Avenue Women's Center is a Chicagoland non-profit agency that has been assisting women facing unplanned pregnancies since 1981. We provide medical grade pregnancy tests, pregnancy options information, and private consultations at no cost to you. When you're not sure what to do next, the presence of a caring, non-judgmental listener in an environment where you can freely share your concerns and talk through your options can be invaluable. We invite you to reach out to us and allow us to accompany you as you navigate the challenging choices before you.
In this article we'll share some information about what is known of the interaction between mental health meds and pregnancy. Although the impact of mental health meds on a possible pregnancy is forefront, we realize it's probably not the only question you may have. Especially if your pregnancy was unplanned, or if you're not certain what course to take with the pregnancy, there is much more to ask and learn as you determine what to do next.
Should I continue the pregnancy or terminate?
How does termination factor into the use of mental health meds?
What are my options?
Concern about mental health meds and pregnancy are not uncommon at this time. You are not alone. The use of mental health-related medications is on the rise in the United States. Based on the National Survey of Drug Use and Health, theSubstance Abuse and Mental Health Services Administration estimated in 2011 that "problems with emotions, nerves, or mental health" prompted 11.5% of adults in the US to take a prescription mental health medication. A higher percentage of women than men are likely to take medication for a mental health condition, especially for depression or anxiety issues. As a result, the questions about mental health meds and pregnancy are relevant more often now than ever before.
Unfortunately, not a lot of research has been done on mental health meds and pregnancy. In general, newer medicines especially lack specific indications for use during pregnancy. Different medications may be used for different conditions, and impact on the pregnancy varies depending on what the medication is and when it is used in the pregnancy. The reality is that for many questions about mental health meds and pregnancy, answers are not definitive, nor do they have universal application. Here's what we have uncovered:
There are three basic categories of mental health medications:
Anti-depressants work to relieve symptoms of depression by balancing chemicals in the brain to affect mood and emotion. Many doctors consider anti-depressants to be safe during pregnancy. It is important to remember, though, that any substance or medication that crosses the placenta will reach and may impact the fetus.
Anti-anxiety medications reduce the symptoms of anxiety, both emotional and physical. For patients who suffer from anxiety disorders and desire to discontinue medications during pregnancy, many may find cognitive behavior therapy to be an effective option. Discuss what your options are with your medical provider if you are taking anti-anxiety medication.
A less common, often more serious, mental health condition is generally referred to as "psychosis." One source estimates that psychosis is experienced by 3.5% of the population. Psychotic episodes may be more or less intense. They may be prolonged, or short-lived. Antipsychotics are used in the treatment of psychosis, schizophrenia, bipolar disorder, and treatment-resistant depression. Antipsychotic drugs vary in their levels of potency. It is important to discuss next steps with your doctor if you think you may be pregnant while on an antipsychotic.
So what's the bottom line about mental health meds and pregnancy?
Past practice was to avoid entirely the use of mental health meds during pregnancy. In recent years there is a higher level of comfort on the part of physicians and patients with using some of these medications while pregnant. Some medicines can be taken by pregnant women the same as by women who are not pregnant. There are certain medications that generally should not be taken during pregnancy. Some can be used under the watchful care of your doctor. Regardless, it's important to talk with your doctor right away if you think you might be pregnant.
If you are taking an antidepressant or another medical health med, do not stop without consulting your doctor. Risking a relapse due to abrupt cessation of the medication may cause complications for you and/or the pregnancy. Your health provider may advise you to continue or to change your medication. This determination needs to be a decision arrived at by you and your doctor together. There are risks and benefits in taking any medication, especially during pregnancy, and these must be weighed against risks and benefits of suspending a medical health med while pregnant.
What about those other questions? Are you not certain of what you want to do with the pregnancy?
In partnership with your health provider, use of medical health meds and pregnancy can be addressed and accommodations identified. Are there yet other reasons you might still be wrestling with your pregnancy options? For these, please contact us at Avenue Women's Center. We are able to confirm your pregnancy, provide you with options information and assist you as you go through the decision-making process. Call, text, email, or chat for an appointment at one of our five DuPage County locations: Elmhurst, Glen Ellyn / Lombard, Naperville, West Chicago, or Wood Dale, Illinois. We hope to meet you soon.
---
References:
JAMA Internal Medicine (Journal of the American Medical Association), Research Letter. (2017, February). Adult Utilization of Psychiatric Drugs and Differences by Sex, Age, and Race. Retrieved from: https://jamanetwork.com/journals/jamainternalmedicine/fullarticle/2592697
America's State of Mind – A Report by Medco (Medco Health Solutions). Retrieved from: http://apps.who.int/medicinedocs/documents/s19032en/s19032en.pdf
WebMD. (2010, July). How Your Depression Medicine Can Affect Your Life. Retrieved from: https://www.webmd.com/depression/features/antidepressant-effects#1
Mental Health America (MHA). Psychosis. Retrieved from: http://www.mentalhealthamerica.net/conditions/psychosis. (The MHA resource did not include a date.)
National Institute of Mental Health (NIH). (1026, October). Mental Health Medications. Retrieved from: https://www.nimh.nih.gov/health/topics/mental-health-medications/index.shtml#part_149868
National Alliance on Mental Illness (NAMI). (2017, August). Mental Health Medications. Retrieved from: https://www.nami.org/learn-more/treatment/mental-health-medications
American Family Physician, Patient Information Handout. (2002, August). Medicines for Mental Health During Pregnancy. Retrieved from: https://www.aafp.org/afp/2002/0815/p639.html
Reviewed by Patricia Kuenzi, APN-CNP, MSN, ANP, PNP.
The information provided here is general in nature.  It is not a substitute for a consultation with a medical professional. Before any medical procedure, it is imperative that you discuss your personal medical history, risks, and concerns with your doctor. If you have questions during or after a procedure, your doctor should be immediately contacted. Avenue Women's Center is not an emergency center.  If you are experiencing severe symptoms, such as bleeding and/or pain, seek immediate medical attention.  Contact your physician, go to an emergency room, or call 911.