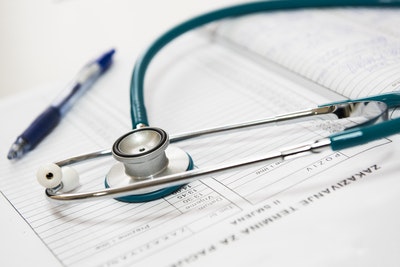 If pregnancy is not part of your plan at this time, regular use of a reliable form of birth control should be. However, sometimes slip-ups do occur. Maybe you've forgotten to take several birth control pills in a row. Perhaps a condom broke or slipped off. Or maybe it was just an occasion of unanticipated unprotected sex. When that happens, some women turn to Emergency Contraception (EC) – Plan B, an emergency contraception pill—to reduce the chance of pregnancy. So how does this work? What comes after that? And what about Plan B and birth defects?
Avenue Women's Center has been at work since 1981 serving Chicagoland women who find themselves in an unplanned pregnancy. In addition to responding to all kinds of questions, we also provide free medical grade pregnancy tests and personal, private, no-obligation pregnancy consultations free of charge. With all the questions you are facing, will you allow us to walk with you as you navigate the path ahead of you? Please contact us today for an appointment.
Here's some information to assist you with your questions about Plan B and birth defects.
What exactly is Emergency Contraception and Plan B?
Plan B and Plan B One-Step are brand names for a "morning after pill" which can be used as an emergency contraceptive after an instance of unprotected sex or the failure of another birth control method. The pill contains levonorgestrel, a hormone used in many birth control pills. Its dosage is higher, however, in the emergency contraception application. It is intended to stop a pregnancy from occurring by preventing or delaying ovulation in the woman (keeping an egg from maturing). It may also serve to block fertilization, or keep a fertilized egg from attaching inside the womb. In order to be effective, the pill(s) must be taken as soon as possible, up to 5 days, after unprotected sex. Effectiveness will increase the more quickly it is taken.
Using Emergency Contraception (EC) is not an abortifacient. It does not stop an established pregnancy. If a fertilized egg has already implanted, this pill will not work.
What is the danger of Plan B and birth defects?
What if a woman is pregnant when she takes the Plan B pill? Although specific studies have not been done for cases of a woman becoming pregnant after taking the "morning after pill," it is considered extremely unlikely that use of emergency contraception would lead to birth defects. Studies have noted if a woman inadvertently continues taking birth control pills, not realizing at first that she is pregnant, there is no increased risk of birth defects. Additionally, emergency contraception would be used much earlier than fetal organs would begin to develop, further reducing the likelihood of birth defects.
We hope this information has been helpful for your immediate question about Plan B and birth defects.
Many more questions are undoubtedly running through your mind at this time as well. Ultimately, only you can answer the biggest of all unplanned pregnancy questions – what will you determine to be your best course of action? That one is up to you; however, it's much easier to sort through questions and pregnancy options with a reliable, trustworthy, and caring confidante at your side. Contact Avenue Women's Center for helpful information, resources, and support. Our offices are located throughout DuPage County—in Elmhurst, Glen Ellyn / Lombard, Naperville, West Chicago, and Wood Dale, Illinois. Call, text, email or chat for an appointment. We hope to hear from you soon!
---
References:
American College of Obstetricians and Gynecologists (ACOG). (2018, February). Frequently Asked Questions 114, Emergency Contraception. Retrieved from: https://www.acog.org/Patients/FAQs/Emergency-Contraception
Mayo Clinic. (2017. March). Levonorgestrel. Retrieved from: https://www.mayoclinic.org/drugs-supplements/levonorgestrel-oral-route/description/drg-20074413
Mayo Clinic. (2017, March). Progestin Contraceptives (Oral Route, Parenteral Route). Retrieved from: https://www.mayoclinic.org/drugs-supplements/progestin-contraceptives-oral-route-parenteral-route/description/drg-20070184
Princeton University, Office of Population Research. (2018, February). Emergency contraception: No risk of birth defects with the morning after pill. Retrieved from: http://ec.princeton.edu/questions/bdfect.html
WeMD. (2018, January).Emergency Contraception FAQ. Retrieved from: https://www.webmd.com/sex/birth-control/faq-questions-emergency-contraception#1
Reviewed by Patricia Kuenzi, APN-CNP, MSN, ANP, PNP.
The information provided here is general in nature.  It is not a substitute for a consultation with a medical professional. Before any medical procedure, it is imperative that you discuss your personal medical history, risks, and concerns with your doctor. If you have questions during or after a procedure, your doctor should be immediately contacted. Avenue Women's Center is not an emergency center.  If you are experiencing severe symptoms, such as bleeding and/or pain, seek immediate medical attention.  Contact your physician, go to an emergency room, or call 911.