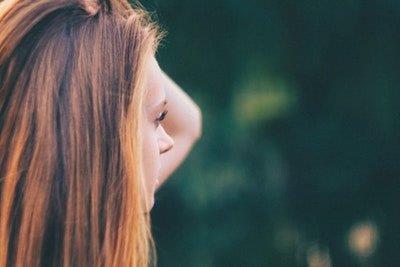 Definition of Recalibrate:
to make small changes to an instrument so that it measures accurately; to change the way you do or think about something (from the Cambridge English Dictionary)
There is nothing quite like an unexpected pregnancy to throw you off the path you had planned for your future. If you are facing that situation now, and would benefit from supportive care, please contact Avenue Women's Center. With locations in Elmhurst, Glen Ellyn / Lombard, Naperville, and Wood Dale, Illinois, we are here for you.
Life is ever changing. Nothing stays the same. Since we are humans who experience this in a world that refuses to stay the same, recalibration is crucial for us to survive. Adjust, adapt and overcome are three simple but poignant words to live by. This is why we need to recognize the importance of changing and modifying things we can control in order to get life on a track that is comfortable and peaceful.
Speaking for myself, life is often as easy or as hard that I make it to be. Daily choices, no matter how big or small, influence and affect the life track I'm on. Looking back into my teens and my early twenties, it was a time when life was crazy, sometimes fun, but often a bumpy road. Things seemed to be exciting, drama filled and sometimes disastrous. It could all happen in one day! Over time this path became exhausting, and truly didn't work for me anymore. Reading self help books, listening to professionals and adults that I trusted helped me decipher what was working and wasn't working in my life. Once that was defined, getting back on track was the only answer to my happiness.
Goal setting ultimately amended the life track I was on. I set personal goals which drew healthy boundaries in friendships and relationships. I also set career goals which ultimately led me to leave an unhealthy work environment and find a new one where I could thrive…and eventually meet my husband.
These lessons—seeking input and goal setting—also have value when applied to a pregnancy situation. At Avenue Women's Center, our pregnancy consultations are not only free; they're also private. There's no "group counseling" or rushing women through an assembly line. Each client is welcomed with respect. She meets privately with a consultant, and is given as much time as she needs to process through her questions and concerns. Whether she finishes the session ready to move forward…or ready to go home and think some more…she never faces pressure from our staff. The sessions offer her a chance to recalibrate—gathering needed information about abortion or pregnancy, reconnecting with life goals, and identifying her personal best options for moving forward.
If you are recalibrating your life as you face an unexpected pregnancy, we hope to help you. With goal setting, positive steps forward, and healthy support, you can get your life back on track. In fact, you may find that as you adjust, adapt, and overcome, you end up stronger than ever before. To discuss how Avenue Women's Center services may help you, please contact us today.
http://dictionary.cambridge.org/us/dictionary/english/recalibrate
The information provided here is general in nature.  It is not a substitute for a consultation with a medical professional. Before any medical procedure, it is imperative that you discuss your personal medical history, risks, and concerns with your doctor. If you have questions during or after a procedure, your doctor should be immediately contacted. Avenue Women's Center is not an emergency center.  If you are experiencing severe symptoms, such as bleeding and/or pain, seek immediate medical attention.  Contact your physician, go to an emergency room, or call 911.