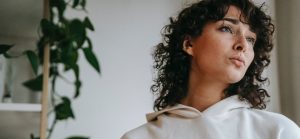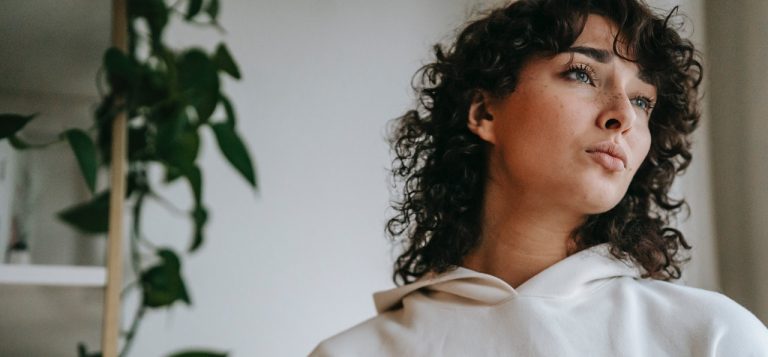 When some women discover they're pregnant unexpectedly, they may not be sure how to feel about it. Perhaps you've thought about parenting in the future. But now that the possibility is here, you may be feeling conflicted. When you initially shared the news with your partner, you may have been relieved. Perhaps it seemed at first that he was supportive and on board with the pregnancy. But what does it mean if he no longer seems open to discussing the pregnancy with you? It can be difficult to sort through the meaning behind your partner's reaction, much less your own. Where do you turn when relationship difficulties begin to complicate your pregnancy decision?
Many complex emotions can follow the revelation of an unexpected pregnancy. You may feel confused or uncertain when it comes to your partner's response. Avenue Women's Center offers clients a non-judgmental and compassionate environment at each of our six locations in DuPage County. We'll provide you with the opportunity to speak with one of our caring pregnancy consultants. There, you'll walk through each of your options, listening to your concerns and answering any of your questions. Receive information regarding your pregnancy and your options of abortion, adoption, or parenting.
Contact us today for a private consultation at no cost!  
An Unexpected Pregnancy and Your Relationship  
A pregnancy, whether it is expected or not, can come as a shocking change for you and your partner. Some couples who have been together long-term may find it easier to cope with the challenges of this new situation. Other couples who have only been together for a short while may face a different set of difficulties.
For couples in either relationship, it's not uncommon for there to be conflicted feelings about how to proceed with a decision. While you and your partner may have initially agreed on parenting, additional concerns may have arisen that have led to doubts about this choice. Perhaps when you told your partner about the pregnancy, the shock of the news prevented the reality of it from fully setting in, and he may have seemed confident about what to do at first.
But after time passed, emotions that may be similar to yours – confusion, anger, fear – may have had the opportunity to set in. This can be frustrating. You may have been basing your confidence in your decision on your partner's feelings about it. Now that he has additional concerns, you may be wondering what to do next.
No matter the state of your relationship, knowing where to find support can be important. There's a lot the two of you may need to discuss. And having an understanding third party present can allow for healthy dialogue to take place. If you find yourself in a situation where you may be without your partner's support, there are resources available to help you navigate through any difficulties you're facing without judgment.
Coping With Emotions About the Unexpected Pregnancy and Your Relationship  
It's common for some couples to feel scared about the news of an unexpected pregnancy. You may be concerned about how the situation will impact your future and your relationship. This can seem overwhelming. And if the tension in your relationship feels like it's veering towards a breakup, you may be wondering what you should do.
If you are having difficulties navigating the conversation on your own, consider opening up to someone. Try discussing your situation with a counselor, a spiritual leader, or a pregnancy consultant. You can have this discussion alone at the start, so you have time to explore your own feelings about the situation. When you feel emotionally ready, you can explore the possibility of including your partner in the discussion so you can sort through any concerns with him present.
Next Steps to Consider
While some couples may not feel ready to experience an unexpected pregnancy journey together, this does not mean you are without help. There are resources that can provide you with reliable information about your options, as well as your health. Prior to making a decision, it can be helpful to schedule an ultrasound exam to ensure you're not at risk for any complications, and to determine how far along you are. This can usually be done through your doctor, or for free at a first-step options clinic.
Understandably, this may seem like a difficult time for you, and you may be conflicted about what route you should take. It's normal to have questions about how to move forward. But even if things begin to feel complicated, you are not without support.
Are you worried about how to handle an unexpected pregnancy and any changes it may have brought to your relationship? Avenue Women's Center is here to help. We offer a confidential environment where you can talk openly about any of your pregnancy-related concerns, and have your questions answered by our expert staff. Whether you prefer to meet alone or with your partner, we're prepared to have a conversation with you about all of your options.
Reach out today for a private consultation and other free services at no cost!
The information provided here is general in nature.  It is not a substitute for a consultation with a medical professional. Before any medical procedure, it is imperative that you discuss your personal medical history, risks, and concerns with your doctor. If you have questions during or after a procedure, your doctor should be immediately contacted. Avenue Women's Center is not an emergency center.  If you are experiencing severe symptoms, such as bleeding and/or pain, seek immediate medical attention.  Contact your physician, go to an emergency room, or call 911.