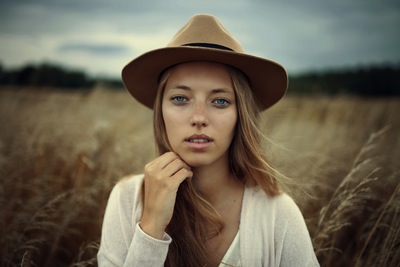 You're pregnant and want to end it as quickly and easily as possible. Doesn't taking a pill seem like the answer? "RU-486 abortion" is what your friends have told you about. It sounds much better than having surgery, so why not? Quick and easy!
At any of Avenue Women's Center's Chicagoland locations, you may receive a free pregnancy consultation. Before moving forward with any pregnancy decision, we recommend you give yourself space and time to make your personal best decision. If you are interested to process through information about options for your pregnancy situation, please contact us today.
Here are a few things to know before you decide on an RU-486 abortion.
First, you must see a health care provider to get the medication. They will let you know if you are eligible for the pill by getting your medical history and giving you an ultrasound. RU-486 abortion is approved for use up until the 10th week of pregnancy. Another way to say it, you can take the pill up to 70 days from the first day of your last period. You will also typically be seeing your doctor for 3 separate visits.
As with any medication there are side effects that you should be aware of. Heavy bleeding, infection, weakness, vomiting and diarrhea are possible. Please talk to your health care provider so you know what to look for.
RU-486 abortion is highly effective, but not 100% of the time. If yours is one of the few situations that does not result in a complete abortion, most clinics will require you to have a surgical procedure to complete the process.
With RU-486 abortion, it is important to know that you will be awake and aware of all your body experiences. A typical experience involves cramping and bleeding and then the loss of the pregnancy. Make sure to plan ahead to have a support person with you so are not going through this alone.
While many women choose to have a support person with them, they also report relief to have the procedure feel more private than a surgical option.
Abortion can feel like a quick and easy solution to a difficult situation but it may trigger negative emotional, relational and/or spiritual consequences. You may begin to feel regret, sadness or anger. Your relationships may change, even with a long-term significant other. If you have a faith background, you might begin to worry about how to make things right. It is wise to evaluate your personal emotional risks as well as your physical ones.
Choosing an RU-486 abortion involves more that just swallowing a pill. It involves you. It's about your health, your pregnancy, and your relationships. We're glad you took time to read through this information, and hope you will continue taking all the time you need for this big decision. If you can confide in a trusted family member or friend, please let them help you through this process. And – however Avenue Women's Center can help with your decision-making – we are here. To talk with a caring client advocate, please call or text us today.
The information provided here is general in nature.  It is not a substitute for a consultation with a medical professional. Before any medical procedure, it is imperative that you discuss your personal medical history, risks, and concerns with your doctor. If you have questions during or after a procedure, your doctor should be immediately contacted. Avenue Women's Center is not an emergency center.  If you are experiencing severe symptoms, such as bleeding and/or pain, seek immediate medical attention.  Contact your physician, go to an emergency room, or call 911.