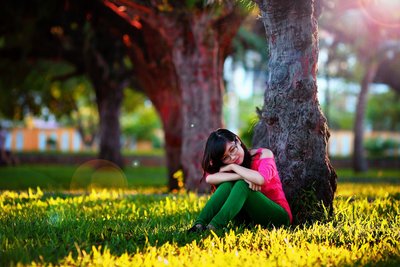 If you are facing an unintended pregnancy and wondering if RU486 is for you, here is some basic information to help as you weigh your options. Even more important than facts about the drug, however, is for you to get specific information for your unique, individual situation. That's why we are here at Avenue Women's Center. Along with free consultations, we offer other services, many of which are also free. For assistance with the questions you have about RU486, as well as other concerns about your unplanned pregnancy, please contact us today.
There are a number of factors which must be considered as you determine whether RU486 may be for you. One of these is how far along you are in the pregnancy. RU486 has been approved by the FDA for a medical abortion up to 70 days (10 weeks) after the first day of a woman's last menstrual period. An accurate dating of the pregnancy is necessary, and must be determined by ultrasound. This is one of the services available through Avenue Women's Center.
Women with certain medical conditions should not take RU486. It is not recommended for those who have liver or kidney problems, anemia, diabetes, Rh-negative blood, or for women who are very overweight. Be sure to check with your medical provider to determine if you are eligible.
If you are concerned about abortion pill side effects, you can read about those in our earlier post.
When faced with an unplanned pregnancy, there are many decisions a woman needs to make. We hope this information has helped if you are wondering about the abortion pill, RU486.
At the same time, we want to encourage you – you are so much more than a list of facts. Who is supporting you right now? Do insurance restrictions play a role in your decision? Do you feel "safer" when considering surgery in a clinic or a process completed at home? General facts will only get you so far. To process through the important considerations that are unique to you, please call us.
The caring Avenue Women's Center staff is always glad to help as a woman (or couple) works to make her personal best decision. We have five locations in DuPage County: Elmhurst, Glen Ellyn / Lombard, Naperville, West Chicago, and Wood Dale, Illinois. You can also reach us by phone, text, email, or chat. We are here to help and support you. We hope to hear from you today.
The information provided here is general in nature.  It is not a substitute for a consultation with a medical professional. Before any medical procedure, it is imperative that you discuss your personal medical history, risks, and concerns with your doctor. If you have questions during or after a procedure, your doctor should be immediately contacted. Avenue Women's Center is not an emergency center.  If you are experiencing severe symptoms, such as bleeding and/or pain, seek immediate medical attention.  Contact your physician, go to an emergency room, or call 911.