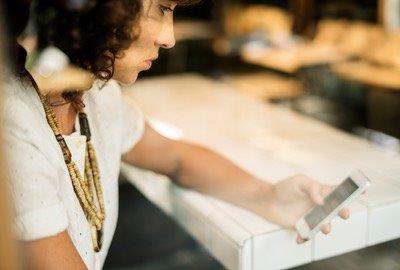 Do you live in Maywood? Are you looking for a free pregnancy test? Avenue Women's Center is just a short drive away!
With five locations throughout DuPage County, our Elmhurst and Wood Dale locations are both conveniently located near Maywood.
Our Elmhurst office is situated in the heart of Downtown Elmhurst, at the corner of York St. and 3rd St., just about a 15 minute drive to Maywood, or about 7 miles away.
Our Wood Dale office is about a 25 minute drive, located near Wood Dale Rd. and Irving Park Rd (about 12 miles away).
If you are searching for a free pregnancy test in Maywood, we hope you'll find that both our Elmhurst and Wood Dale offices are ideal locations for you! We encourage calling or texting us to schedule your free appointment, just so that we make sure to reserve that time for you. We do also welcome walk ins.
Contact Avenue Women's Center today
What Services Could I Receive at Avenue Women's Center?
We offer services for women who want to find out whether they are pregnant, and for women who already know they are pregnant. We offer services such as medical-grade pregnancy tests, pregnancy consultations, community referrals and our caring and compassionate staff to walk alongside of you with a helping hand. We understand that pregnancies do not always come planned, at the right time. All of our services are designed to meet women where they are and help as they navigate the early decisions that come with unintended pregnancies.
Pregnancy Tests
One of the services we pride ourselves on is our free, medical-grade pregnancy tests. These urine-based pregnancy tests are over 99.5% accurate as long as it has been just 10 days since you think you might have gotten pregnant. Our pregnancy tests are done right in our office, and the results come back in as quickly as 3-5 minutes. Once the results have shown, your pregnancy consultant can help you go over your next steps. Whether you want information on your options or would just like to talk about next steps, our skilled and knowledgeable staff is here for you.
Caring for You
At Avenue Women's Center, we don't just want to provide services, but we want to provide our services with your unique situation in mind. We understand that every woman that walks through our door has her own story. We take to heart that your situation might feel scary, or cause feelings of doubt, anxiety or frustration. That's why Avenue Women's Center wants you to know you are safe with us. Your story is safe with us, and your situation is important to us. When an unexpected pregnancy occurs, many women face feeling alone. We want you to know, you are NOT alone. We are here for you.
Finding help that's free, confidential, and caring is achievable when you come to Avenue Women's Center. If you have been searching for a free pregnancy test in Maywood, please call or text Avenue Women's Center today. We are here for you!
The information provided here is general in nature.  It is not a substitute for a consultation with a medical professional. Before any medical procedure, it is imperative that you discuss your personal medical history, risks, and concerns with your doctor. If you have questions during or after a procedure, your doctor should be immediately contacted. Avenue Women's Center is not an emergency center.  If you are experiencing severe symptoms, such as bleeding and/or pain, seek immediate medical attention.  Contact your physician, go to an emergency room, or call 911.