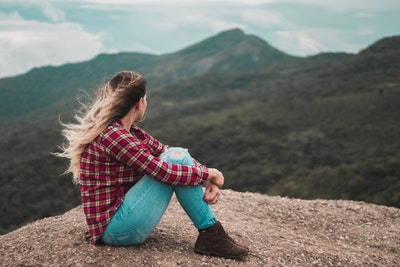 Darien is a Chicago suburb whose motto boasts that it's "A nice place to live." Despite living outside of the bustling city, it can still be easy to become lost in your own personal world. Maybe you're caught up in your thoughts after learning you are unexpectedly pregnant. Or perhaps you've taken the first dose of the RU-486 abortion pill, but you're rethinking it. Maybe you've heard about the abortion pill reversal method, but you're wondering if it's truly possible to change your mind. Abortion pill reversal is an option if you're feeling doubtful about your initial decision. Obtaining more information about the treatment and its effects may help you see if you want to move forward with this choice.
Are you in Darien or the greater Chicagoland area and reconsidering the abortion pill? Avenue Women's Center can provide you with information about the abortion pill reversal process through our caring, well-informed staff. We'll give you the information and resources needed to take your next step. Schedule an appointment at one of our six locations throughout DuPage County, including our newest center in Darien!
Can I Reconsider the Abortion Pill After Taking It?
You may have visited an abortion clinic near Darien or the surrounding area where they gave you mifepristone. This may have been a shot or a pill. It works by blocking the effects of the pregnancy hormone, progesterone. It's possible you were also given misoprostol and told to take this 24-48 hours after the mifepristone to expel the uterine content. If the misoprostol hasn't been taken, abortion pill reversal may still be an option.
Generally, mifepristone binds the progesterone hormone in the placenta and the uterus. But the abortion pill reversal floods your body with the hormone. Progesterone treatments have been used to treat women at a high risk of miscarriage in the past. And if taken within 24 hours after the mifepristone, the abortion pill reversal usually has an effectiveness rate of 55%. Typically, to reverse the effects of mifepristone, you may be prescribed progesterone treatments within 0-72 hours after having taken the abortion pill.
Where to Turn After Rethinking the Abortion Pill
Changing your mind can be confusing, but a healthcare provider or a pregnancy expert can supply you with relevant information to make the process simpler. There's no shame in making a different choice. Often we may not realize the impact of a decision until we have begun the process. It's wise to consider your second thoughts regarding the abortion pill and take the next step in figuring out your options.
Your ability to choose does not end after taking mifepristone. If you're having second thoughts, the compassionate pregnancy experts at Avenue Women's Center can provide information about the abortion pill reversal. Our six centers are located throughout DuPage County. With a new site in Darien, we can offer you support right within your neighborhood. It's normal to change your mind after a big decision, and Avenue wants you to know we're here to support you throughout any of your choices. Reach out today!
---
References:
Mayo Clinic. (2018, July). Medical Abortion. Retrieved from: http://americanpregnancy.org/unplanned-pregnancy/medical-abortions/
American Pregnancy Association. Abortion Pill Reversal. Retrieved from: https://americanpregnancy.org/abortion-pill/abortion-pill-reversal/
Reviewed by Patricia Kuenzi, APN-CNP, MSN, ANP, PNP.
The information provided here is general in nature.  It is not a substitute for a consultation with a medical professional. Before any medical procedure, it is imperative that you discuss your personal medical history, risks, and concerns with your doctor. If you have questions during or after a procedure, your doctor should be immediately contacted. Avenue Women's Center is not an emergency center.  If you are experiencing severe symptoms, such as bleeding and/or pain, seek immediate medical attention.  Contact your physician, go to an emergency room, or call 911.