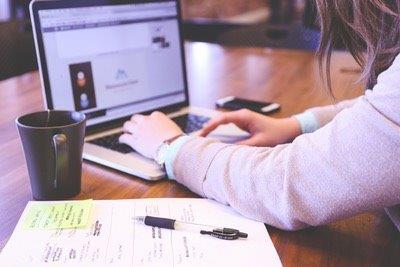 Avenue Women's Center is here to serve women. Although "abortion statistics" are not something we focus on, sometimes it's informative to review the numbers. From the Guttmacher Institute's January 2017 Fact Sheet, we can clearly see the demand for abortion remains high, and the need for our caring first-step services in Illinois is very real.
Are you facing an unplanned pregnancy? If you are near Elmhurst, Glen Ellyn / Lombard, Naperville, or Wood Dale, Illinois, we would like to care for you. For more information, please contact us today.
Here's what the Guttmacher report reveals about the demand for abortion in Illinois:
Over 42,000 abortions were provided in Illinois in 2014. Many of those abortions were provided to Illinois residents. It is likely that some of the Illinois abortions were provided to residents of other states. Similarly, some Illinois residents may have traveled to other states for their procedures.
From 2011 to 2014, there was a 4% drop in the abortion rate in Illinois. For women of reproductive age, the rate decreased from 17 to 16.3 abortions per 1,000 women.
The great majority of Illinois counties – 92% – had no clinics that provided abortions in 2014. 40% of Illinois women lived in those counties!
If you are considering abortion in Illinois, there is much information you probably want to know about:
What types of abortion are available?
What is involved with each type? What could a woman expect with each?
Exactly how far along into your pregnancy are you?
For which types of abortion is a woman eligible at your stage of pregnancy?
Are there requirements or limitations that may apply and need consideration in your situation?
What post-abortion support is available, if you want it?
The need for our services
We can help with this. Avenue Women's Center has been providing pregnancy consultations and services in the Chicagoland area for over thirty-five years. It is our commitment to bring you excellent first-step services and support.
We strive to offer convenient locations, currently maintaining offices throughout DuPage County, and also serving clients from surrounding communities.
The trained and experienced pregnancy consultants of Avenue Women's Center are compassionate and nonjudgmental; our pregnancy consultations are free, private and confidential.
We know that any unplanned pregnancy situation is much more than a "statistic"; it's about a unique individual in a difficult circumstance. That's why our focus is not on statistics; rather it's on the women in those challenging situations. Avenue Women's Center focuses on you. If you, or someone you know, are facing an unplanned pregnancy, we hope you will contact us and allow us to walk along with you on the journey that you're facing. You needn't go through this alone.
---
References:
Guttmacher Institute. (2017, January). State Facts About Abortion: Illinois. Retrieved from: https://www.guttmacher.org/fact-sheet/state-facts-about-abortion-illinois
The information provided here is general in nature.  It is not a substitute for a consultation with a medical professional. Before any medical procedure, it is imperative that you discuss your personal medical history, risks, and concerns with your doctor. If you have questions during or after a procedure, your doctor should be immediately contacted. Avenue Women's Center is not an emergency center.  If you are experiencing severe symptoms, such as bleeding and/or pain, seek immediate medical attention.  Contact your physician, go to an emergency room, or call 911.