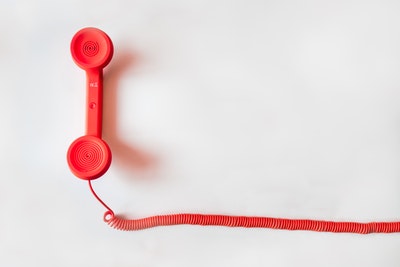 Decisions, decisions, decisions … life is full of them. Some are easy to make—"yes, I'd like that cookie," or "no, I'll take some fruit instead." Others are more challenging and not so simple to decide upon. Whether we're facing an easy or difficult choice, we all have our own ways of making decisions. And how we approach a simple decision can be vastly different from a more serious one. What gets you through a tough decision? And what if the decision is how to handle an unexpected pregnancy? Are you seeking help to face a pregnancy decision?
In an opinionated world, it can be difficult to find nonjudgmental and unbiased help when facing an unexpected pregnancy decision. Find understanding and informative support in the first steps of your decision at Avenue Women's Center. We have nearly 40 years of experience helping women learn more about their options of parenting, adoption, or abortion with the free pregnancy consultations we offer at each of our five Chicagoland locations. Contact us today to set up your free appointment!
Weighing Your Pregnancy Options
Often times, our most important and life-changing decisions are the hardest to confront. An unexpected pregnancy decision can certainly be one of them. There are lots of factors to consider with each pregnancy option of parenting, adoption, or abortion. Unlike some other important decisions in life, the options and outcomes aren't always very clear in a pregnancy decision. How do make your decision? Can you apply other decision-making methods you've used to help you decide? It's not like you can flip a coin or close your eyes and point at a direction forward. But you can begin to ask yourself about the aspects of your pregnancy decision that matter most to you.
Making a mental or physical list of pros and cons can help you gain insight into each of your pregnancy options. Is it about the quantity of pros versus cons for you? Or does the quality of each pro and con matter most, giving weight to more items than others? Which pregnancy option is weighing most on your mind and heart? Are you struggling with mixed feelings about one or more of your pregnancy options? As you imagine the possible outcomes ahead, what are your most pressing concerns? Are temporary circumstances influencing this permanent decision?
Seeking Help with a Pregnancy Decision
It can be easy to get lost in the intricate details of your options and start seeking help with a pregnancy decision. An abortion could seem like the best option right now, but you might be concerned about potential emotional, or even physical, effects . Or you may want to continue the pregnancy, but aren't sure if you're ready to parent or adopt. A multitude of factors can come into play with your pregnancy decision such as your age and life stage, financial circumstances, home environment, support system, or your relationship status. It's important to understand that with any pregnancy option you're considering, some amount of change can be expected. Aspects of your life could shift whether you're considering abortion, adoption, or parenting. A pregnancy decision can change your views on what's important and even lead you to refocus your energy or future goals.
You might talk through your thoughts with your partner, a trusted person, a friend, or a family member. You may also discuss your feelings with a counselor or therapist. Whatever feedback is offered, it could reflect or conflict with your own thoughts and emotions. It could also influence or add pressure to your pregnancy decision, leaving you to seek out other avenues of help.
There's a lot to consider, and so much unknown as you look to the future and try to decide. You can't know for certain what's to come with any of your pregnancy options, but you can learn more about them to make an informed decision. Get the facts about your abortion, adoption, or parenting options. What are some ways that you could handle each option? Whatever you decide, make sure it's your own decision and one you feel is best for you.
Are you feeling uncertain about your pregnancy decision? Are you seeking help and information about your pregnancy options? At Avenue Women's Center, we care about providing you understanding and personalized support—without judgment. Our pregnancy consultants will take the time to listen and address your unique concerns, and offer you accurate information about your options of parenting, adoption, or abortion. We are dedicated to meeting your individualized needs with our free and confidential pregnancy decision services. Reach out to us and make your free appointment at any of our locations in Elmhurst, Glen Ellyn / Lombard, Naperville, West Chicago, or Wood Dale, Illinois.
The information provided here is general in nature.  It is not a substitute for a consultation with a medical professional. Before any medical procedure, it is imperative that you discuss your personal medical history, risks, and concerns with your doctor. If you have questions during or after a procedure, your doctor should be immediately contacted. Avenue Women's Center is not an emergency center.  If you are experiencing severe symptoms, such as bleeding and/or pain, seek immediate medical attention.  Contact your physician, go to an emergency room, or call 911.