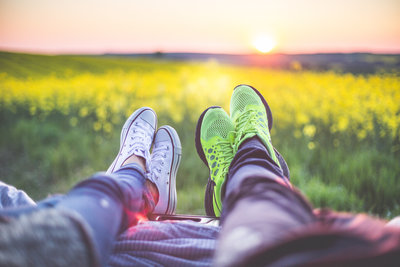 At Avenue Women's Center, we sometimes hear from men saying "she missed her period," or "my girlfriend took a pregnancy test and it's positive." It's easy to focus on the woman's needs, beliefs, concerns, or plans since she is the one who carries the pregnancy, but men have important questions, concerns, and ideas too.
Avenue Women's Center has been assisting men and women facing unexpected pregnancies since 1981 in the Chicagoland area. Contact us today for services, information and support.
Some men are sitting right next to their girlfriends when they make the call. Sometimes the woman is too nervous to make the call, and so we hear from her partner instead. They want to know about getting a free pregnancy test, what are her chances of being pregnant, how much does an abortion cost, and how to get medical help.
Some men are stepping in to help out a woman who is a friend or relative. That may be a little difficult to navigate. These men desperately want to help but sometimes feel they don't have the right resources or information to do so. That's where we come in.
If you are a guy seeking more information about abortion or pregnancy help, here are some things to remember:
Take things one step at a time. Help her to remain calm by remaining calm yourself.
Make sure she's pregnant. Confirm a home test with a medical grade test from a pregnancy testing center.
Determine if the pregnancy is likely to continue. Some pregnancies end on their own naturally (about 1 out of every 5 or 6.)
Learn about the options. With so much information (and misinformation) out there, it's important to get the facts and understand how they impact her decision.
The pregnancy testing centers of Avenue Women's Center want to help if you're wondering, "What should I do next if my girlfriend is pregnant?" Our medical-grade pregnancy tests and free pregnancy consultations—which include answers to questions like "when can I take a pregnancy test?" and "when can I get an abortion?"—are available at five professional, confidential locations in DuPage County.
Emotional support and reliable information are so important for any woman who thinks she might be pregnant. Avenue Women's Center supports women AND their partners as they make their best decision. If she missed her period, please contact us by phone call, text, or email today.
The information provided here is general in nature.  It is not a substitute for a consultation with a medical professional. Before any medical procedure, it is imperative that you discuss your personal medical history, risks, and concerns with your doctor. If you have questions during or after a procedure, your doctor should be immediately contacted. Avenue Women's Center is not an emergency center.  If you are experiencing severe symptoms, such as bleeding and/or pain, seek immediate medical attention.  Contact your physician, go to an emergency room, or call 911.