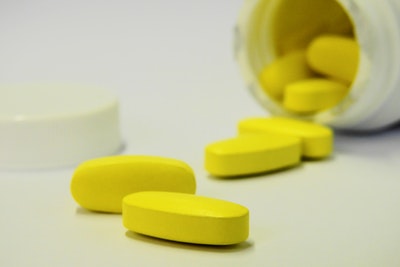 What is the point of taking prenatal vitamins if you are considering abortion? Even if you are considering abortion, but aren't 100% sure, it could be beneficial to take prenatal vitamins, at least during the decision-making phase. This way, if you move forward with the pregnancy, then you will know you have taken the initial steps already to ensure a healthy pregnancy. If you decide to terminate the pregnancy, then you could opt to stop taking the prenatal vitamins right away. They're inexpensive or sometimes free, and can provide benefits, even if you are considering abortion.
At Avenue Women's Center, we meet with many women who are just finding out they are pregnant and are still in the midst of their pregnancy decision. We offer many helpful first steps such as medical-grade pregnancy tests and pregnancy options consultations at no cost to you. Through these services, you can learn more about your potential pregnancy and your best path forward. Contact us right away for an appointment at one of our five Chicagoland locations.
So, why are prenatal vitamins important for a healthy pregnancy? While a balanced diet and proper exercise are important for health regardless of being pregnant or not, when a woman is pregnant, some of a woman's daily nutrient needs change. Prenatal vitamins contain vitamins and minerals that are important for healthy development of the baby during pregnancy. Women need more of certain nutrients during pregnancy, and it is not always easy to obtain these nutrients in the needed quantities from diet alone. Prenatal vitamins help pregnant women meet the increased daily intake needs of folic acid, calcium, and iron, among other nutrients.
Prenatal vitamins can be obtained either over the counter or via prescription. Different brands of prenatal vitamins will vary in the amounts of the various nutrients contained in them. We encourage you to talk with your doctor regarding your specific needs and which prenatal vitamin may be best for you. You will also want to let your doctor know of any other medications or vitamins you are currently taking so you can come up with a plan for the best combination of vitamins for you and to ensure that you are not getting too much of a particular nutrient.
When considering starting prenatal vitamins, you will want to discuss possible side effects, and how to best deal with them, with your doctor. Some of the more common side effects that some women experience, especially when first starting on the vitamins, include some digestive issues, such as nausea, constipation or diarrhea, but there could be others. Your doctor may have tips on preventing or lessening the impact of some of these side effects. You should discuss any new symptoms that you experience after starting the prenatal vitamins with your doctor. It is rare that women experience serious allergic reactions to prenatal vitamins, but you should seek immediate medical attention if you experience symptoms of allergic reaction, which include, but may not be limited to rash, itching or swelling (especially of the face, tongue or throat), severe dizziness or trouble breathing.
We hope that this offers some helpful insights into the question of starting prenatal vitamins while considering abortion. If you have additional questions regarding abortion or your pregnancy options, Avenue Women's Center is here to help. Our expert client advocates provide information and support in a nonjudgmental environment where you can process through any questions or concerns you may have. Call, chat, email, or text for a free consultation right away.
---
References:
WebMD. (2018, October) Pregnancy and Prenatal Vitamins. Retrieved from https://www.webmd.com/baby/guide/prenatal-vitamins#1
Mayo Clinic. (2018, April) Prenatal Vitamins: Why they matter, how to choose. Retrieved from: https://www.mayoclinic.org/healthy-lifestyle/pregnancy-week-by-week/in-depth/prenatal-vitamins/art-20046945
Reviewed by Patricia Kuenzi, APN-CNP, MSN, ANP, PNP.
The information provided here is general in nature.  It is not a substitute for a consultation with a medical professional. Before any medical procedure, it is imperative that you discuss your personal medical history, risks, and concerns with your doctor. If you have questions during or after a procedure, your doctor should be immediately contacted. Avenue Women's Center is not an emergency center.  If you are experiencing severe symptoms, such as bleeding and/or pain, seek immediate medical attention.  Contact your physician, go to an emergency room, or call 911.