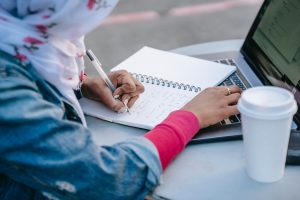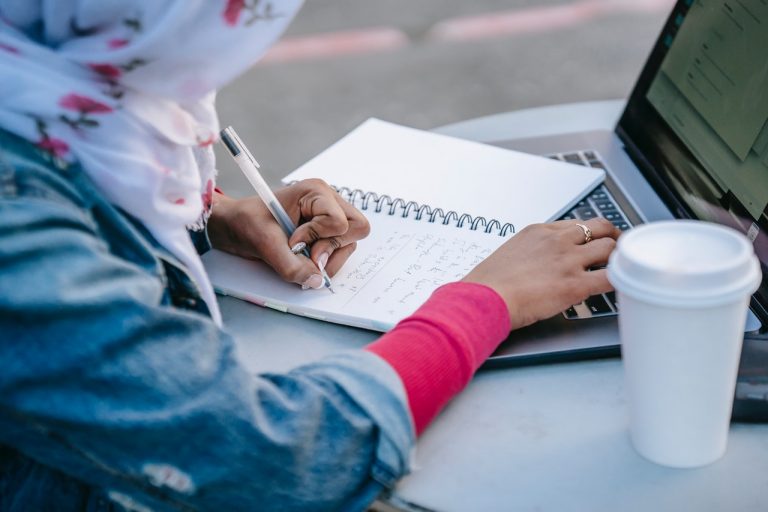 A woman facing an unexpected pregnancy may have to make several choices. This is not always limited to her three decisions of abortion, adoption, and parenting. She may also have to consider who to tell about the pregnancy, and how. If you've recently learned that you're pregnant and you have other children, you may be wondering if you should tell them your news. There may be concerns about having this conversation with them while you're still contemplating your options. How do you know if you should talk to your kids about an unexpected pregnancy?
After discovering that you're pregnant, you may be worried about what to say to your children as you think through your decision. Avenue Women's Center is here to help. Meet with one of our expert pregnancy consultants at our six centers in DuPage County. Here, you'll receive information regarding your pregnancy options and address your individual concerns. Within a private space, we can answer your questions, and assist you in taking the next steps of your pregnancy decision.
Call, chat, email, or text for a no-cost appointment today! 
How Can I Prepare to Tell My Children About an Unexpected Pregnancy?
Before you discuss your news with your children, are you in a place where you feel prepared for this conversation? This new development may have come as a shock for you. And perhaps there are anxieties about growing your family. It's normal for a woman to have concerns when she learns that she's pregnant when she did not plan to be.
It may take a bit of time before you feel ready to approach your children with this news. You may have some fears about being pregnant right now. And you may not want your kids to see them. Before you approach them with this announcement, it can be helpful to process through things on your own first.
Additional Resources to Consider
Are there others you would like to share the news with?  In addition to your partner or family members, have you considered reaching out to a counselor, a spiritual leader, or a pregnancy consultant? These are resources that can sit down with you and provide you with space to talk openly.
Sometimes, just being given room to speak about what is weighing us down can help us plan a solution. In the company of a professional resource, you can receive the nonjudgmental guidance you may need to explore your feelings about the unexpected pregnancy.
Planning for the Reaction to the News of Your Unexpected Pregnancy
When it comes to making your announcement, the reaction of your children may vary. There may be excitement, mixed in with surprise and all sorts of other emotions. Just like you, they may need time to accept this change. Try to remember your kids may also have questions, and you may need to decide how much information you want to share.
When thinking about parenting, the conversation may include preparing for new changes. You also may end up discussing ways to acclimate your kids to the idea of you being pregnant. But if you are thinking about pursuing abortion or adoption, then the discussion you have with your child(ren) may be different.
Should I Tell My Children If I Am Considering Abortion?
After taking time to explore the emotions surrounding your unexpected pregnancy, you may be wondering if you should tell your children that you're considering abortion. How you talk about this option with your kids may depend on their age and how open you want to be with them. If you make the decision to let your kids in on this potential choice, then you may need to prepare yourself to facilitate questions.
Alternatively, if you choose not to tell your kids about the pregnancy because you're thinking about abortion, how will you feel later? Will there be any hurt feelings if your kids had noticed your condition, and they weren't told about what was happening?
Before committing to having an abortion, it can be helpful to process the decision with a professional resource. Figuring out what path to take moving forward can be difficult. And it can be important to have support from trusted resources at your side.
Should I Tell My Children If I Am Considering Adoption?
Contrary to popular belief, adoption is not an option that is exclusive to teenagers facing an unexpected pregnancy. It's not uncommon for women who already have children to form an adoption plan. After gathering information about this choice, there are a few things to think about when talking to your kids about an adoption decision.
This may be a confusing process for your children. When explaining your choice to your kids, you may want to give them just a little bit of information at a time so as not to overwhelm them. If they're still having trouble understanding, then a professional resource can help elaborate.
It's important to think through the different aspects of forming an adoption plan. What level of communication do you want to have between your family and the adoptive family? Will you and your kids be comfortable remaining in contact with them afterward? By having an open discussion about adoption, your kids may be able to better comprehend the process.
Ultimately, a woman often faces several choices during an unexpected pregnancy. But seeking support and talking with your family can help prepare you for upcoming changes.
Schedule an Appointment
Are you wondering how or if to tell your kids about your pregnancy? Avenue Women's Center can offer reliable information and support. During a private consultation, you can discuss your options with our expert staff. They can also help you prepare for discussions with your loved ones about your unexpected pregnancy plans. We're here to answer questions and connect you to available resources.
Reach out today!
The information provided here is general in nature.  It is not a substitute for a consultation with a medical professional. Before any medical procedure, it is imperative that you discuss your personal medical history, risks, and concerns with your doctor. If you have questions during or after a procedure, your doctor should be immediately contacted. Avenue Women's Center is not an emergency center.  If you are experiencing severe symptoms, such as bleeding and/or pain, seek immediate medical attention.  Contact your physician, go to an emergency room, or call 911.