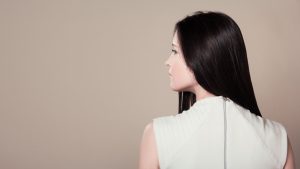 Throughout life, we're faced with all kinds of decisions. Some are small while some are seemingly big. Oftentimes it may seem like we are at a crossroads, unsure of which path to take and the possible consequences of our choices. If you find yourself pregnant and leaning towards getting an abortion, you might be thinking through who to share this with. Maybe you don't even know if you should tell your parents about your decision. So, how do you decide whether or not to share?
Are you wondering if you should tell your parents about a possible abortion? It can feel isolating and overwhelming. At Avenue Women's Center, we care about you, your health, and your close relationships. We want to empower you to thrive in those relationships and have the support you need as you go through life. Receive a free consultation to take the next steps in your decision.
Reach out today to find out how we can help!
Considering Your Circle of Support
Going forward with an abortion is not always easy. Chances are you've already had to face a lot of planning, information gathering, and difficult decisions to get to this point. So, you probably know by now that doing all of this alone is not ideal. It can be refreshing, encouraging, and comforting to have somebody caring and supportive be with you every step of the way. If you find yourself lacking this support, considering your current life situation can be a clue as to who to let in. For example, if you're a teenager or living at home with your parents, you may be thinking about telling them about your plans to have an abortion.
Could Your Parents Offer Support?
Perhaps you're a bit skeptical about sharing this with your parents. It can be difficult and life-changing to share such a decision with those closest to you. However, it may be helpful to consider how they might be able to offer you help or support during this time. They may have wisdom or perspectives about what you're facing that nobody else can offer you. If your parents have a good track record of being open, accepting, nonjudgmental, and supportive, chances are they'll be able to handle this news and be with you along the way.
Finding Support In Other Places
While it's recommended you gather trusted friends and family around you, sometimes reaching out for some extra help is needed and beneficial. At Avenue, our expert and compassionate consultants can offer you time and space to process your situation and decision as well as provide you with any information you'd like. Our resources are always free and our appointments are always confidential. Besides our consultants at Avenue, you can usually find support in a professional such as your doctor, a therapist, or a faith leader. If you're at all feeling uncertain or worried about your decision, it is helpful to take the time to process and think through this with a trusted individual before moving forward.
Making decisions at a high-stress time such as unexpected pregnancy can be so difficult! Before moving forward with an abortion, it's important to not only have support, but to receive the information and services you need ahead of time. At Avenue, we'd love to support you and offer limited medical services and relevant information to equip and empower you. We can answer your questions as well as help you figure out what's next.
Contact us to make an appointment at a location near you today!
The information provided here is general in nature.  It is not a substitute for a consultation with a medical professional. Before any medical procedure, it is imperative that you discuss your personal medical history, risks, and concerns with your doctor. If you have questions during or after a procedure, your doctor should be immediately contacted. Avenue Women's Center is not an emergency center.  If you are experiencing severe symptoms, such as bleeding and/or pain, seek immediate medical attention.  Contact your physician, go to an emergency room, or call 911.