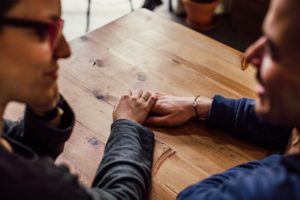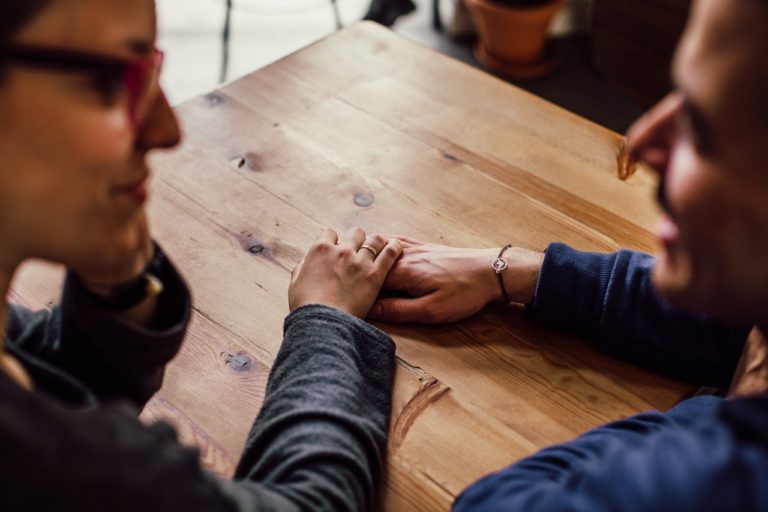 Sometimes in life, we're presented with a seemingly impossible hurdle, and how we overcome it may involve making a big decision. For some couples, an unexpected pregnancy can make them grow closer, forcing them to navigate a difficult decision together through support and communication. In the past, many couples facing an unexpected pregnancy married due to society or family pressures. Although it's not as common today, you may still find yourself considering marriage as a result of an unexpected pregnancy. Before you start planning a wedding though, there may be some questions to ask yourself if you're trying to decide if getting married is the best next step. 
Finding out about an unexpected pregnancy may have led to you and your partner to contemplate marriage. Avenue Women's Center has served as a source of support for women and their partners since 1981, helping couples receive reliable pregnancy information through a nonjudgmental environment. Our free, medical-grade pregnancy tests will confirm your results, and one of our caring pregnancy consultants can meet with you and your partner for a private consultation about your options. It's only natural that you may have a lot of questions and concerns, and we're here to ensure your voice is heard. Call, chat, email, or text for an appointment today in Darien, Elmhurst, Glen Ellyn / Lombard, Naperville, West Chicago, or Wood Dale, Illinois!
Why You Might Be Thinking About Marriage
After telling your family about the unexpected pregnancy, it's possible your parents may have told you getting married is the right thing for you and your partner to do. Looking to offer advice, they may have shared their belief that marriage will provide stability to your situation. There's also a chance your partner may have been the one to bring up the subject, feeling as if it's his responsibility to take care of you now. All of this is not necessarily a bad thing, and some women may feel encouraged knowing their parents, as well as their partner, are willing to support them.
If you are considering continuing the pregnancy and getting married to your partner to co-parent together, please keep in mind this is also a huge step. Just like when you're choosing from one of your three pregnancy options, marriage is a decision you typically want to make without any undue pressures.
It's normal to long for comfort and security after learning about an unexpected pregnancy, and as you go through your options, it's only natural to not want to be alone. This is likely a vulnerable time for you, and knowing what to do next can seem quite confusing. However, if you're looking for a quick solution, know that each choice you have to make in this scenario, whether that be abortion, adoption, or parenting, often involves serious contemplation before you make a commitment.
How Do I Know Marriage Is the Right Choice?
If your partner has expressed a willingness to work with you, then perhaps you should consider counseling before marriage. Pregnancy often requires healthy communication, and a strong sense of camaraderie may help you both learn to effectively resolve conflicts through an increased sense of partnership. A formal premarital counseling session through a therapist, or a spiritual leader may assist with educating you both on each other's strengths and individual challenges, encouraging you both to assess and evaluate your relationship.
The decision to marry is similar to your three pregnancy options, as it often requires time for serious reflection. There may be a new set of questions you need to have answered concerning yourself, your partner, and the future you may want to build for each other. There is typically nothing wrong with taking the time to prepare yourself for what may be a lifelong commitment, and on top of counseling, helping one another through the pregnancy may provide insight as to whether you're ready to register your relationship with the government.
Is he willing to be there with you during your ultrasound or other doctor's appointments?
Does he listen and engage in serious conversations about the pregnancy?
How confident are you in his sense of responsibility?
Does he treat you right, and is he someone you can depend on?
If you asked him these questions about you, would he respond in the affirmative?
Try to take some time before you decide if marriage is the next step for you and your partner. This is not meant to discourage, but ensure this is a choice you will be happy about 5-10 years down the line. Please note, if you and your partner come to the conclusion marriage at this time is not right for you, it is not required that you change your unexpected pregnancy decision to reflect this. There are plenty of resources to support you during this time, but first and foremost, consider taking a deep breath and talking out your feelings first before lock yourself into a choice.
You do not have to force yourself to choose quickly when it comes to your unexpected pregnancy, nor must a marriage immediately follow after your decision. The expert staff here at Avenue Women's Center is here to ensure you and your partner have all of the time, information, and resources you need to begin talking seriously about the pregnancy. Sitting down with you both for a private session, our compassionate pregnancy consultants will facilitate a productive conversation between you, offering information and services to assist in your next steps. There's a lot to think about with an unexpected pregnancy, and Avenue is here to provide support at no cost. Schedule a free appointment with us today!
The information provided here is general in nature.  It is not a substitute for a consultation with a medical professional. Before any medical procedure, it is imperative that you discuss your personal medical history, risks, and concerns with your doctor. If you have questions during or after a procedure, your doctor should be immediately contacted. Avenue Women's Center is not an emergency center.  If you are experiencing severe symptoms, such as bleeding and/or pain, seek immediate medical attention.  Contact your physician, go to an emergency room, or call 911.