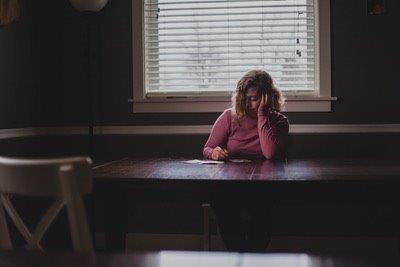 "Compassion is knowing our darkness well enough that we can sit in the dark with others." Pema Chödrön
Sometimes it can feel like someone turned the lights out on us. A positive pregnancy test. A late period. A negative reaction from someone important. Suddenly the future is uncertain and hopeless.
When this happens you need someone to sit next to you. To pass you a tissue, hold your hand, and hear your heart. You need someone who has been through their own darkness and knows what it's like.
If you're in the dark right now, please reach out to Avenue Women's Center.
The pregnancy consultants at Avenue Women's Center understand that sometimes the first thing women need is someone to sit with them in the dark. We would be honored to do that for you, if that's what you need.
You may be wondering, would I really want to talk about all this with a complete stranger? But we often see notes like these on our after-visit surveys:
It felt like I was talking to friends.
Very easy to talk to the women here.
I felt very comfortable and confident after this visit. I feel very relieved that I have someone to talk to about my beliefs and the situation at hand without feeling judged. I felt very loved!
Maybe you have a friend or someone in your family who has sat with you in your darkness, and you're ready for a candle. When you've felt your feelings, maybe named them, and you're starting to wonder what comes next, Avenue Women's Center can help.
If you need some basic information about your pregnancy—or possible pregnancy—we would be honored to serve you. Our specialty is providing information and caring support for women who are figuring out if they are pregnant or deciding what to do about being pregnant. But again—maybe you're asking yourself, how helpful could it really be? Again, take a look at our after-visit surveys:
I loved the private session with Lindsay. Very informative and knowledgeable. I'm going to recommend this organization to others with similar needs ☺
Very supportive and caring she explained everything clearly and made me feel safe.
Both counselors made me feel VERY comfortable! I was nervous at first coming in but I'm leaving feeling well informed. Thank you!
Avenue Women's Center provides confidential, caring help for Chicago area women through offices in Elmhurst, Glen Ellyn / Lombard, Naperville, and Wood Dale. You can reach a pregnancy consultant through phone, text, chat, or email—you can speak directly with a professional during office hours or let us know the best way to return your contact. We are waiting for your call.
The information provided here is general in nature.  It is not a substitute for a consultation with a medical professional. Before any medical procedure, it is imperative that you discuss your personal medical history, risks, and concerns with your doctor. If you have questions during or after a procedure, your doctor should be immediately contacted. Avenue Women's Center is not an emergency center.  If you are experiencing severe symptoms, such as bleeding and/or pain, seek immediate medical attention.  Contact your physician, go to an emergency room, or call 911.