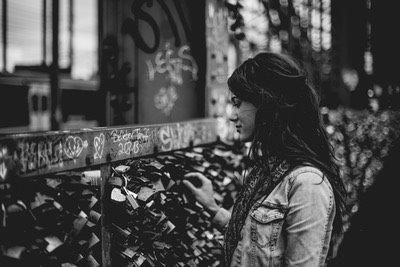 "Well… it's a situationship… it's complicated."
That was new to me. After 20 years in this line of work, I'd never heard the phrase before. As I listened, her meaning became clear. She was saying that she was drawn to the guy, but he wasn't interested in developing a deep, loving relationship, so they just got together when the circumstances made it feel right.
If you are facing a complicated situation with an unplanned pregnancy, Avenue Women's Center can help you. With four Chicagoland offices, please contact us today.
Later, I wondered if I was the only American who hadn't heard the word before, so I took a very scientific poll. I texted three friends. To each I just wrote: "How would you define a situationship?"
40-something male: no response
30-something female: "Hm. An arrangement, maybe?"
20-something female: "Hahaha I have never heard of it and totally had to google it!!! But according to urban dictionary it's a relationship that has no label on it. So like two people are more than friends but not quite close enough to qualify it as dating."
Apparently, most Americans do not define their relationships that way. But – do you?
Facing an unplanned pregnancy is always challenging. When the future of a relationship is unknown, facing a pregnancy is that much more difficult.
If that is your circumstance today, we are here for you. Friends usually have opinions – the guy is a jerk OR you're the cutest couple ever and are definitely going to get married. Sometimes it's helpful to hear what friends have to say. Other times, it's hard to sort through their views and figure out what you really believe and desire. The Avenue Women's Center staff is committed to providing nonjudgmental support. Our job is to listen, assist in processing, and help as you determine the best course of action for your situation.
We provide that support via free, private pregnancy consultations. A concern that many women have is whether or not to tell the guy. Processing the pros and cons with that decision and considering the role he may play can be complicated. Equally important is gathering facts about options that are available to you. During your consultation, you will have opportunities to safely ask any questions and to think through your own preferences.
While a situationship might not be a permanent thing, a decision that you make for a pregnancy will be. We want you to feel confident in each part of the process, and move forward knowing that you made the best decision you could at this time.
Do you have questions about the next steps for your pregnancy? Are you ready to schedule a pregnancy consultation? We can be reached by phone, text, email, or chat. Our offices are located in Elmhurst, Glen Ellyn / Lombard, Naperville, and Wood Dale, Illinois. You will find that our staff really does care for you. We hope to meet with you soon.
The information provided here is general in nature.  It is not a substitute for a consultation with a medical professional. Before any medical procedure, it is imperative that you discuss your personal medical history, risks, and concerns with your doctor. If you have questions during or after a procedure, your doctor should be immediately contacted. Avenue Women's Center is not an emergency center.  If you are experiencing severe symptoms, such as bleeding and/or pain, seek immediate medical attention.  Contact your physician, go to an emergency room, or call 911.