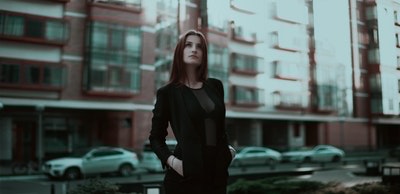 Are you considering taking the abortion pill but have questions about marijuana use? Perhaps you are interested in receiving more information on smoking marijuana after the abortion pill. As marijuana use becomes more popular, many women have questions regarding the combination of marijuana and the abortion pill.
If you have already taken the abortion pill and are searching for further information regarding marijuana use, please call your clinic or medical provider.
Avenue Women's Center is a women's limited medical clinic that provides services geared towards women facing unplanned pregnancy in the Chicagoland area. If you are considering using the abortion pill, perhaps one of our services applies to you. Contact us today for a private consultation at one of our five DuPage County locations in Elmhurst, Glen Ellyn / Lombard, Naperville, West Chicago, or Wood Dale, Illinois.
When looking into "smoking marijuana after the abortion pill," there is a lack of official medical studies or research on the topic. So, what can we tell you in response to your question? Let's begin with a brief explanation of how the abortion pill works and how it generally affects users.
Abortion Pill:
A combination of two different drugs is used in a medication abortion (the abortion pill). Typically the first is Mifeprex (generic name: mifepristone), stops the pregnancy from growing. The second drug, Misoprostol, brings on contractions to expel the pregnancy from the uterus. Use of the abortion pill typically involves contractions and heavy bleeding.
Marijuana:
Now, how does marijuana typically impact the body? Medically, smoking marijuana can cause a significant increase in your heart rate. It can also increase bleeding, lower blood pressure, slow reaction time, cause dizziness and shallow breathing. It may result in mood changes, short-term forgetfulness or temporary memory loss, random thinking, and difficulty in thinking or problem-solving.
Differing opinions exist regarding whether it is safe to introduce marijuana's effects into the body of a woman who has taken abortion-inducing medication. Although they are rare, complications may occur with a medication abortion; for example, excessive and dangerous bleeding. The majority of the medication abortion process takes place at home rather than in a medical office. For that reason, it has been suggested that it's important to remain alert throughout the process in order to identify and take action on any potential problems.
In spite of the unknowns, since each part of this equation – abortion pill and smoking marijuana – has its own effects, you should speak to your medical provider before mixing the two.
Last but not least, we must not neglect the issue of legality. The State of Illinois is one of 28 states (and Washington, D.C.) which allow for the legal use of medical cannabis; however, this is only within the context of a number of restrictions and requirements. Its use is restricted to those who have been diagnosed with a qualifying debilitating condition, and a Physician Written Certification Form is required for a Medical Cannabis Patient Registry Card to be issued. In most cases, it is granted for a long-term or on-going condition. Neither pregnancy nor abortion is on the list of qualifying debilitating conditions.
Although this article does not give a definitive answer, we hope that it has provided you with some points to consider. Beyond "smoking marijuana after the abortion pill," what else might you be wondering or asking about an unplanned pregnancy?
How do I get information I need about the options before me?
What are the differences between the abortion pill and a surgical procedure?
This isn't something I want to talk about with just anyone. Where can I safely and confidentially explore my alternatives?
Are there things I should be asking that I haven't even thought to address yet?
If you have already taken the abortion pill and are searching for further information regarding marijuana use, please call your clinic or medical provider.
At Avenue Women's Center, all our services are strictly confidential. If you feel it would be helpful to discuss such a sensitive issue with someone a bit farther removed from the situation than a friend or family member, we hope you will call, text, email or chat for a free, no-obligation appointment with one of our experienced client advocates. Our offices are comfortable and safe; our staff members are genuinely compassionate and nonjudgmental. An unplanned pregnancy is not something to be faced alone. We would be honored to make this journey with you.
---
References:
Illinois Department of Public Health (IDPH). Medical Cannabis. Retrieved from: http://www.dph.illinois.gov/topics-services/prevention-wellness/medical-cannabis
American Pregnancy Association (APA). (2017, April). Medical Abortion Procedures. Retrieved from: http://americanpregnancy.org/unplanned-pregnancy/medical-abortions/
WebMD. (2016, October). How Does Marijuana Affect You? Retrieved from: https://www.webmd.com/mental-health/addiction/marijuana-use-and-its-effects#1
Drugabuse.com. The Effects of Marijuana Use. Retrieved from: https://drugabuse.com/library/the-effects-of-marijuana-use/
Reviewed by Patricia Kuenzi, APN-CNP, MSN, ANP, PNP.
The information provided here is general in nature.  It is not a substitute for a consultation with a medical professional. Before any medical procedure, it is imperative that you discuss your personal medical history, risks, and concerns with your doctor. If you have questions during or after a procedure, your doctor should be immediately contacted. Avenue Women's Center is not an emergency center.  If you are experiencing severe symptoms, such as bleeding and/or pain, seek immediate medical attention.  Contact your physician, go to an emergency room, or call 911.