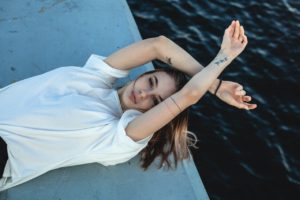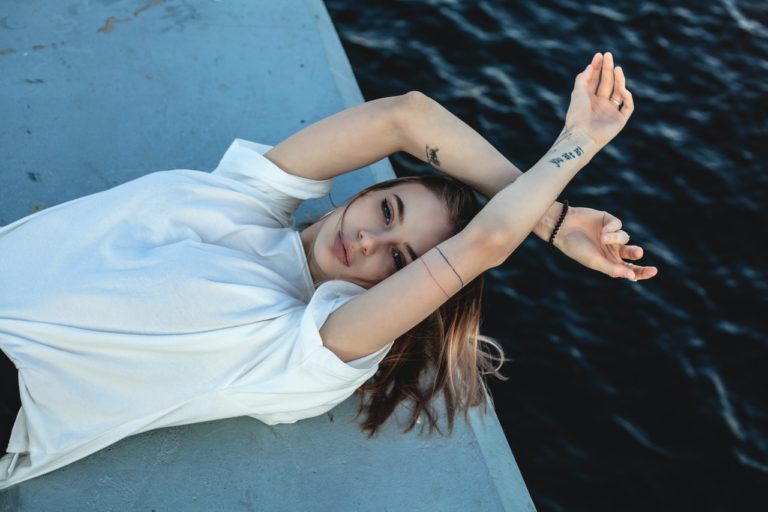 It doesn't matter how old you are – an unexpected pregnancy can be overwhelming. Many women have been in your situation before, fearing they will be judged by their family or their peers as they struggle with feelings of loneliness. It may seem as if no one can understand what you're going through, and while you may be hyper-focused on fears and doubts, this is not a challenge that must be overcome all at once. Small steps are usually the answer to resolving a difficult problem, so before you make a decision about the future, try to think about how you may be able to care for yourself in the present.
An unexpected pregnancy can be a stressful experience, but you are not alone. With six locations throughout DuPage County, Avenue Women's Center has been supporting women facing an unexpected pregnancy since 1981. Your questions and concerns are valid, and our trained staff members are here to work with you as you begin to make a decision about abortion, adoption, and parenting. Supplying you with reliable information about your options, our private consultations will give you the chance to weigh each of your choices individually, giving you the space to contemplate your feelings about each one.
Contact us today to begin receiving unexpected pregnancy support at no cost! 
Power of Positive Thinking
When we're feeling anxious about the future and our ability to handle it, we often assume others have the same negative perceptions about us that we may have begun to have about ourselves. To justify these thoughts, we may assign bad motives to those around us. Fear of judgment is a part of human nature, and while it may not be easy, try to tack on positive feelings in order to dispel the harmful ones.
It may take practice, but calm yourself through reminders that you're okay, congratulate yourself on the positive aspects of your life, and let others be there for you during this time. There may be a few people around you who are eager to help, but your fears about sharing your feelings with them may have left them unsure about how to approach you. This may be a time where you really need someone to lend you a shoulder to cry on, so don't hesitate to ask for someone to listen.
 If your supportive system does not come in the form of your friends or family, then you may be able to find uplifting help through a counselor, a mentor figure, a spiritual leader, or a pregnancy consultant. 
Find Time For Yourself
While an unexpected pregnancy comes with the three options, abortion, adoption, and parenting, carefully considering which one will work best for you can come after you're in a more emotionally secure place. This a decision that usually involves thinking hard about the future, as it has the potential to still impact you years later. There is typically no one-size-fits-all answer to an unexpected pregnancy, and talking things over with a counselor or a pregnancy consultant may help you begin to build the life you deserve.
Despite the seriousness of your circumstances, try not to let your routine be consumed only with doctor appointments and consultation sessions. To alleviate stress, see if there are safe activities you can do, such as going to the movies with a friend, practicing yoga, or engaging in a hobby you enjoy. Your pregnancy milestones can be conquered bit by bit with the assistance of a trained professional, so consider still allowing yourself the opportunity to have fun when you're not thinking about your pregnancy options.
No matter what those destructive thoughts in your mind may tell you, your life is not ruined, and you are not without support. An unexpected pregnancy may have the potential to change your life, but this does not mean hope can never be experienced by you ever again. Before you make your decision, please know your personal care comes first and ensuring your own peace of mind is very important before you begin this process.
If you're facing an unexpected pregnancy, please do not hesitate to reach out for support. Our caring pregnancy consultants at Avenue are here to sit down with you for a private discussion about each of your options, listening to you without judgment as you express your concerns and feelings about the pregnancy with them. We understand this may be a difficult journey for you, but it is not one you have to venture through alone, as each of our centers offers confidential resources and support at no cost.
Reach out today and begin taking the next steps in your pregnancy decision! 
The information provided here is general in nature.  It is not a substitute for a consultation with a medical professional. Before any medical procedure, it is imperative that you discuss your personal medical history, risks, and concerns with your doctor. If you have questions during or after a procedure, your doctor should be immediately contacted. Avenue Women's Center is not an emergency center.  If you are experiencing severe symptoms, such as bleeding and/or pain, seek immediate medical attention.  Contact your physician, go to an emergency room, or call 911.