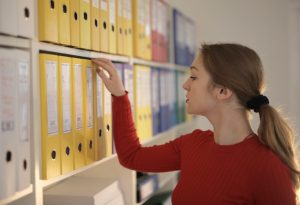 Pregnancy, expected or not, can come as quite a shock. Perhaps you planned this pregnancy, or maybe you didn't, but you find yourself looking into surgical abortion for one reason or another. Maybe you've decided on abortion but you want to know every aspect of what you're getting into before you move forward. If you're looking for information on what to expect with a surgical abortion, you've come to the right place!
There's a lot of lacking information as well as misinformation out there. You want to be well-informed as you make decisions for your body and life. Avenue Women's Center is here to walk you through the process of what to expect with a surgical abortion, as well as your other pregnancy options. Our expert consultants will meet with you confidentially in a caring, nonjudgmental environment. We hope to talk with you soon!
Reach out today for more information on surgical abortion!
What is Surgical Abortion?
It's possible, as you've done some research, you've heard surgical abortion referred to with a few different names. Maybe you've heard of D&C or D&E, which can be commonly tossed around without much further explanation. First, it's important to know that surgical abortion is a medical procedure and this medical procedure can be done in three different ways. At its core, surgical abortion is a medical procedure done to end a pregnancy.
What Does Each Procedure Entail?
Vacuum Aspiration: this procedure takes place between 4-7 weeks after the first day of your last menstrual period. During this procedure, a long thin tube is typically inserted through the cervix into the uterus. The thin tube then vacuums out the pregnancy with a suction machine.
Dilation and Curettage (D&C): this procedure takes place between 7-13 weeks after the first day of your last menstrual period. Either a device or a medication is often used to dilate the cervix to allow enough room for the rest of the procedure. Once the cervix is dilated, vacuum aspiration is used to suction the pregnancy out of the uterus. After suctioning, a curette, which is a sharp loop-shaped tool may be used to remove any further contents of the uterus.
Dilation and Evacuation (D&E): this procedure takes place between 13-24 weeks after the first day of your last menstrual period. This procedure typically takes place over two days. On the first, the abortion provider often inserts laminaria, which are seaweed rods, to dilate the cervix. The next day, the provider may use forceps to remove the pregnancy and placenta. Secondly, vacuum aspiration is often performed to suction further contents of the uterus out. Lastly, a curette may be used to scrape the uterus of any remaining pregnancy tissue.
What Are the Concerns?
As with any medical procedure, there are risks involved with surgical abortion. While it is common to need to rest and expect some bleeding after having an abortion, there are some potential complications to be aware of. You should see a doctor right away if after an abortion you experience:
Heavy bleeding that gets worse or does not stop
Severe cramps
Severe nausea
Some potential serious complications of surgical abortion can be damage to the womb, cervix, or uterus; infection; scarring; incomplete abortion (requiring another procedure).
What Else Should I Know?
Sometimes it can be easy to feel rushed into making an abortion decision. When you're at the provider's office make sure they allow you time to process, ask questions, and make sure this is the decision you want to make. Nobody can pressure you into deciding when you're not comfortable, want more information, or would like more time to think and process.
Here at Avenue Women's Center, we love partnering with women like you to empower you with information and resources at this time of your life. Our compassionate and knowledgeable consultants would love to meet with you to discuss your questions, concerns, and options! Receive the information you need before having an abortion, all at no cost.  
Schedule a time to talk virtually or at a location near you!
_______________ 
Reference:
Reviewed by Patricia Kuenzi, APN-CNP, MSN, ANP, PNP.
The information provided here is general in nature.  It is not a substitute for a consultation with a medical professional. Before any medical procedure, it is imperative that you discuss your personal medical history, risks, and concerns with your doctor. If you have questions during or after a procedure, your doctor should be immediately contacted. Avenue Women's Center is not an emergency center.  If you are experiencing severe symptoms, such as bleeding and/or pain, seek immediate medical attention.  Contact your physician, go to an emergency room, or call 911.