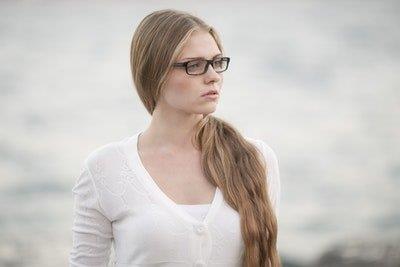 Are you facing an unexpected pregnancy? As a woman who has survived her own unpleasant surprise, I am sure that you are enduring some pretty dark days. Please let me begin by promising you that you will get through this. However dark today may feels, it will bring you one step closer to resolution over your decision. Some day, I believe you can look back at this experience with confidence that you made the best decision you could.
Can Avenue Women's Center help you? Our offices are spread throughout DuPage County, in Elmhurst, Glen Ellyn / Lombard, Naperville, and Wood Dale, Illinois. Our services are designed to help you. Whether your primary need is to have a reliable pregnancy test, or you have moved on to seriously researching your options, we are here for you. To ask your questions or schedule a free consultation, please contact us today.
While I was remembering my own dark days, and thinking about you, some thoughts came to mind, so I decided to type them up. They're nothing fancy, but maybe they'll give someone the encouragement you need for today.
Tip #1: Make a list. What are the steps that you are going to need to face? When I write down all the many decisions and actions that are ahead of me, it's actually helpful. I can go back and number them in priority order. That way, even when everything doesn't get done right away, I can stay confident that I attacked my top priorities. Plus, it feels good to check things off and know that I AM making progress. Having a plan, even when you're not a list-maker by nature, can really reduce the amount of stress you are under.
Tip #2: Journal. When you are feeling down in the dumps it may be helpful to put pen to paper and write your emotions down in a journal. Pouring your feelings onto the pages can relieve anxiety.
"A good journal entry–like a good song, or sketch, or photograph–ought to break up the habitual and lift away the film that forms over the eye, the finger, the tongue, the heart."
–Anthony Doerr*
Tip #3: Seek support and educate yourself. Read books or websites that inform about your options (keeping in mind, of course, that not everything you find on the internet is accurate). Look for people who have made different decisions and glean wisdom from what they share. Assess the support that may be best available from your family and friends. Consider online groups that may include women who have been in your shoes. I belong to one and they are so helpful. Remember to connect with Avenue Women's Center. 😊 We really do care, and are here to help YOU.
Tip #4: Enjoy today. I know that may sound impossible, but most days do include moments that can be embraced. Maybe you want to meditate, pray, or take a long walk. Noticing the good in each day goes a long way towards improving your mood and your confidence.
I know those tips were simple, but as you're browsing the internet, I hope they help build your peace. You are going to get through this difficult season.
If you wrote a list, would it include the following?
Confirm the pregnancy
Research pregnancy options
Determine exactly how far along I am
Find out the likelihood that my pregnancy might miscarry naturally
Learn which abortion procedures are available to women in my situation
Investigate whether material support is available to me
Find one nonjudgmental support person to help me process everything
If your list would include those points, Avenue Women's Center is here for you. Our consultations are free and confidential. Our staff is known for providing excellent, supportive care. We hope you will call or text us today, and let us help you!
---
* https://www.goodreads.com/work/quotes/132872-four-seasons-in-rome-on-twins-insomnia-and-the-biggest-funeral-in-the
The information provided here is general in nature.  It is not a substitute for a consultation with a medical professional. Before any medical procedure, it is imperative that you discuss your personal medical history, risks, and concerns with your doctor. If you have questions during or after a procedure, your doctor should be immediately contacted. Avenue Women's Center is not an emergency center.  If you are experiencing severe symptoms, such as bleeding and/or pain, seek immediate medical attention.  Contact your physician, go to an emergency room, or call 911.