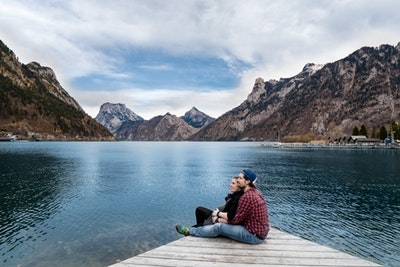 One of my clients recently came to me "terrified" (her word) that she might be pregnant. After her pregnancy test came back negative, we celebrated… and then began to talk about her plans for avoiding future terror.
Are you concerned about a possible pregnancy? No matter the situation, if you are in Chicagoland, please contact us. We gladly provide free, accurate pregnancy tests to any woman who is concerned about pregnancy. Please don't stay alone in your fear, trying to "wait it out." We are here to help you.
When a client has a negative pregnancy test, it is common for us to ask if she wants to discuss her plans for avoiding future ill-timed pregnancies. What was NOT typical with today's client is that she really felt her best option was to take a break from sex. Our private conversation included some general concepts that may be of interest to you today.
What are some reasons a woman might opt to take a break from sex?
medical/physical: It is common practice to take a break from sex after a surgery or during an illness.
emotional: Taking a break from sex can have an impact on your own emotions as well as the emotional status of your relationship. Some individuals or couples take a break from sex to focus on other aspects of their lives or relationship.
spiritual: Many people take breaks from sex due to spiritual reasons or because of their faith beliefs.
to eliminate the risk of pregnancy: One of the common reasons we see at Avenue Women's Center is to abstain from sex in order to not get pregnant. It is the only method of birth control that is 100% effective.
How might she discuss the idea with her partner?
When it comes to sharing this with your partner, some key points to remember are:
Your partner may have never considered this idea before, while you may have been thinking about it for a while. Remember your initial response to the idea and keep that in mind when sharing with your partner.
Listen to your partner's concerns and questions.
Share the reasons why you are considering this and the benefits to your relationship.
If your partner cares for you and respects you, they ultimately will match your level of commitment to taking a break from sex.
Are there any tips for success for couples who are taking a break?
Find things you enjoy doing (or on your own, with your partner, or with a friend) that do not involve sex – visit a museum, take walks, watch a movie, play a sport.
Work on developing intimacy with your partner through talking and listening and doing fun things together.
Respect and be honest with each other. Spend time talking about your hopes, dreams, futures and beliefs.
Express your affection for each other during this period in ways that do not involve sex – through conversation, cards, letters or notes, and supporting each other's activities.
Avoid physical situations where you find it hard to stick to your boundaries.
Avoid excessive use of alcohol and drugs.
If you're considering taking a break from sex because you are concerned you may be pregnant, Avenue Women's Center can help. We offer free medical- grade pregnancy test at our five Chicagoland locations—Elmhurst, Glen Ellyn / Lombard, Naperville, West Chicago, and Wood Dale, Illinois. Call, chat, text or email us today to schedule a private consultation!
The information provided here is general in nature.  It is not a substitute for a consultation with a medical professional. Before any medical procedure, it is imperative that you discuss your personal medical history, risks, and concerns with your doctor. If you have questions during or after a procedure, your doctor should be immediately contacted. Avenue Women's Center is not an emergency center.  If you are experiencing severe symptoms, such as bleeding and/or pain, seek immediate medical attention.  Contact your physician, go to an emergency room, or call 911.