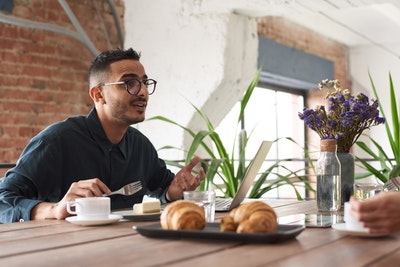 The news of an unexpected pregnancy can be surprising, and it can understandably lead to a wide range of emotions about the situation and what you should do. After you've begun to work through your reaction to the news, you can begin to process how to tell your partner. You may feel nervous, as discussions about an unexpected pregnancy can be difficult to have. While every relationship is unique, planning out how you want to talk to your partner can give you an idea on how you're hoping the conversation will go, potentially easing some of your anxieties.
Are you worried about your partner's response to your unexpected pregnancy? Avenue Women's Center is here to provide you with support so you do not have to face a pregnancy decision alone. Our caring client advocates can offer you information about your options and answer any questions or concerns you may have. Contact us to schedule a free appointment at one of our six locations in DuPage County today!
Unexpected Pregnancy News: Partner Relationship
Tailor your conversation to your relationship. The relationship you have with your partner means the conversation may be different with a husband or long-term partner than it would be with a boyfriend or casual partner. Depending on the length and commitment level of the relationship, there may be a sense that your partner's support will remain constant despite the surprise. Even if you weren't ready for children in a long-term partnership, you may find a respectful conversation is easier to have due to the nature of your relationship. Circumstances may be different with a boyfriend or casual partner, as you may have only known each other for a shorter period of time and you're not sure how he'll react to your pregnancy news. If it feels safe and appropriate, open up the conversation to your partner, allowing him to share his feelings and his level of support.
Unexpected Pregnancy News: Telling Him
You may want to choose a safe, comfortable setting to share your pregnancy news. Try to talk to your partner when he's not distracted, as you'll want to have his full attention. If you're worried about his reaction, then perhaps a trusted friend or family member should be nearby to support you in the discussion. Once you've told him, you may want to give him some time to think things over. You may have already had time to accept the surprise, but he hasn't. He may feel the same way you initially did, or he might experience his own mixture of shock, confusion, anger, happiness, or any number of emotions. If his reaction is negative, try not to let that pressure you into a quick pregnancy decision, as he may need time to process the news. But if he reacts with anger, please consider reaching out for help.
(If at any point you feel threatened or unsafe, please call 911 right away.)
If you're facing an unexpected pregnancy and concerned about talking to your partner, Avenue Women's Center is here to help. We've assisted many women over the years in navigating a pregnancy decision, with or without the support of a partner. You are not alone. Contact us today for helpful support and compassionate care through our free services. Reach out today!
The information provided here is general in nature.  It is not a substitute for a consultation with a medical professional. Before any medical procedure, it is imperative that you discuss your personal medical history, risks, and concerns with your doctor. If you have questions during or after a procedure, your doctor should be immediately contacted. Avenue Women's Center is not an emergency center.  If you are experiencing severe symptoms, such as bleeding and/or pain, seek immediate medical attention.  Contact your physician, go to an emergency room, or call 911.