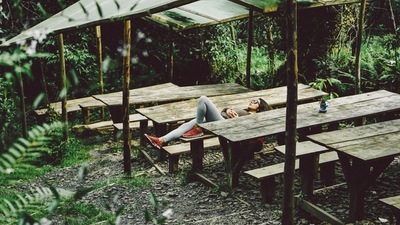 Thoughts run through your head….. You and your boyfriend have been having sex. You've missed your period. You're so worried and feel like this can't really be happening.
Your boyfriend will be upset. He'll probably say, "We don't have enough money for a baby or for an apartment." "I'm not ready to be a dad." What if he leaves you? You love him and don't want the relationship to end. What will your parents think? You expect yelling, "How could you be so stupid?" "You've really messed up your life!" Or maybe there will be silence. Sometimes they won't even talk or look at you. What if they won't let you see your boyfriend any more? Would they kick you out of the house? This isn't the right time for a baby. What about college? Your job? Maybe you are kind of happy to be pregnant. But this is messing up all your plans for the future. Who can you talk to? What do you do next?
When a teen is thinking "I'm worried I might be pregnant," all of these fears are very common. At Avenue Women's Center, we are here to help you work through them. We want to empower you to move forward confidently into your future!
Come in for a free pregnancy test. Before worrying any more, let's verify that you are really facing a positive test result.
Consider having a free limited medical ultrasound. Many women experience miscarriage, in fact, 1 out of every 5-6. By having an ultrasound, you will find out how your pregnancy stands with the likelihood of ending naturally through miscarriage.
Meet privately with a client advocate. Our advocates are caring and nonjudgmental. Yours will help you sort through all of your options. We can talk about how to communicate with your boyfriend and your parents. You can learn about resources that are available to you. We will stand by your side as you talk through your fears, process your decisions, and move forward with your best plan.
While experiencing worries is normal when facing a teen pregnancy, you can and will be able to move towards peace. You will find that you have all the strength and courage you need to meet this challenge. You will see that you are not alone!
If you are a teenager who is worried about pregnancy, our services are available FREE of charge. Avenue Women's Center has five locations in Chicagoland: Elmhurst, Glen Ellyn / Lombard, Naperville, West Chicago, and Wood Dale, Illinois. To schedule an appointment at any of those locations, or for help with your questions, please call or text us today!
The information provided here is general in nature.  It is not a substitute for a consultation with a medical professional. Before any medical procedure, it is imperative that you discuss your personal medical history, risks, and concerns with your doctor. If you have questions during or after a procedure, your doctor should be immediately contacted. Avenue Women's Center is not an emergency center.  If you are experiencing severe symptoms, such as bleeding and/or pain, seek immediate medical attention.  Contact your physician, go to an emergency room, or call 911.