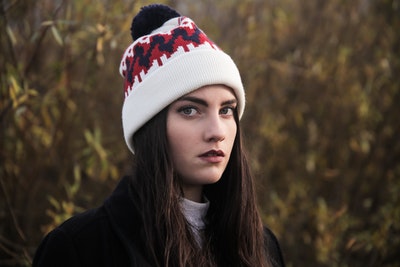 I read an interesting article recently, written in March of 2017 based on research conducted by a consultant company called FreshMinds. Teenagers were surveyed and asked to identify their top priorities for the upcoming year. The findings revealed that teens had goals to improve their lives and their futures: 1) to get a part-time job; 2) to do well on exams; and 3) to exercise more. These priorities make a lot of sense to us. The teenage years are critical for enjoying life, learning, and setting up future success. So what does a teenager do when she fears she is pregnant?
If you may be facing teen pregnancy, contact Avenue Women's Center today. We offer free pregnancy tests and confidential consultations to anyone facing unplanned pregnancy. It's important to find out more information regarding your pregnancy as well as the next steps. Call, text, chat, or email us for a private consultation with one of our client advocates today.
Getting pregnant is not the plan of most teenage girls, but it does happen. Teen pregnancy will have a far-reaching and long-term impact on the life of a young person—for both the girl and her partner. It may not have been part of the original plan; however, just because you have to take time to re-evaluate your priorities and direction doesn't mean you're "off track."
Everyone comes to decision points in life. Have you ever known anyone who hasn't experienced an unexpected turn of events for which adjustments needed to be made? It's a normal part of life to reassess and adjust course. You can still be on track for future success.
Dealing with a teen pregnancy is not easy; however, to step back and examine immediate priorities is a good place to start. If you are a parent of a young person facing a teen pregnancy, it's necessary for you, too, to work through these considerations:
Communicate with Others Who Are Part of This
This is more than a one-person experience. Remember there are others involved.
Don't believe you can or should try to go through this alone. You need to identify a trusted friend or family member in whom you can confide.
Do your best to think clearly and communicate calmly in spite of the overwhelming emotions you are experiencing. Be aware that those around you are experiencing overwhelming emotions as well.
Remember that emotions are running high. Ask the others in your conversation to describe what they are feeling. You may hold many of these feelings in common, or you may hear another express an emotion you'd not identified yourself. Either of these can contribute to better understanding among you.
Teen pregnancy and abortion are highly sensitive topics even in a "theoretical" conversation; much more when it's a personal situation which is actually unfolding. Be aware that personal or spiritual beliefs about these things will likely be a strong influence in the views of each individual.
Keep in mind your relationships with your parents/children/close family members will continue whatever path is taken with the pregnancy. Seek to protect these relationships and let them grow stronger and more positive, even through this difficult course.
Family counseling may be helpful when relationships and communications are severely strained.
If you are in a relationship, remember to include your partner in the situation and communicate with them about it.
The past can't be changed. Don't dwell on that. Focus on what should happen now and for the future.
Get the Facts and Explore Options Carefully
A question asked early in this article was "So what does a teenager do when she fears she is pregnant?" The first thing is to confirm whether she actually is or is not pregnant. Taking an accurate, free pregnancy test at Avenue Women's Center is an option for Chicagoland residents.
If pregnancy is confirmed, address the options:
Ending the pregnancy – For this course, a number of procedures will need to be considered and evaluated.
Continuing the pregnancy – According to the American Academy of Pediatrics, "Most teenagers who become pregnant decide to continue the pregnancy." Options for this path include parenting, kinship care, or adoption. Adoption may be public or independent/private; an adoption may be closed or open. Pre-natal care will become a priority.
Confidential consultations at Avenue Women's Center provide a pressure-free environment to assist as options are processed.
Whichever course is the eventual determination, be sure to think through all options carefully, including lifestyle changes which may result.
If teen pregnancy, or any unplanned pregnancy, has become part of your experience, there are many important questions to be asked and information to be acquired. Avenue Women's Center has specialized for over thirty-six years in providing support and assistance for women of all ages, including teens and their families, who are facing the challenge of an unplanned pregnancy. From the first step of confirming (or un-confirming) a possible pregnancy, through whatever course is taken, Avenue Women's Center is here to meet all our clients with a listening ear, genuine care, and nonjudgmental respect. All our services are completely confidential, and many are available at no cost. Please contact us today for an appointment.
---
References:
FreshMinds. (2017, March). What are teenagers' priorities for 2017? Retrieved from: http://www.freshminds.net/2017/03/what-are-teenagers-priorities-for-2017/
American Academy of Pediatrics. (2017, August). Help Pregnant Teens Know Their Options: AAP Policy Explained. Retrieved from: https://www.healthychildren.org/English/ages-stages/teen/dating-sex/pages/Teenage-Pregnancy.aspx
Mayo Clinic. (2017, November). Teen and Tween Health. Retrieved from: https://www.mayoclinic.org/healthy-lifestyle/tween-and-teen-health/in-depth/teen-pregnancy/art-20048124?p=1
American Pregnancy Association. (2017, September). Teen Pregnancy Issues and Challenges. Retrieved from: http://americanpregnancy.org/unplanned-pregnancy/teen-pregnancy-issues-challenges/
The information provided here is general in nature.  It is not a substitute for a consultation with a medical professional. Before any medical procedure, it is imperative that you discuss your personal medical history, risks, and concerns with your doctor. If you have questions during or after a procedure, your doctor should be immediately contacted. Avenue Women's Center is not an emergency center.  If you are experiencing severe symptoms, such as bleeding and/or pain, seek immediate medical attention.  Contact your physician, go to an emergency room, or call 911.