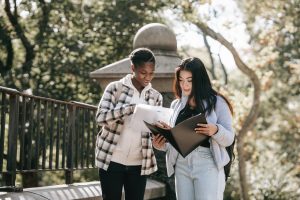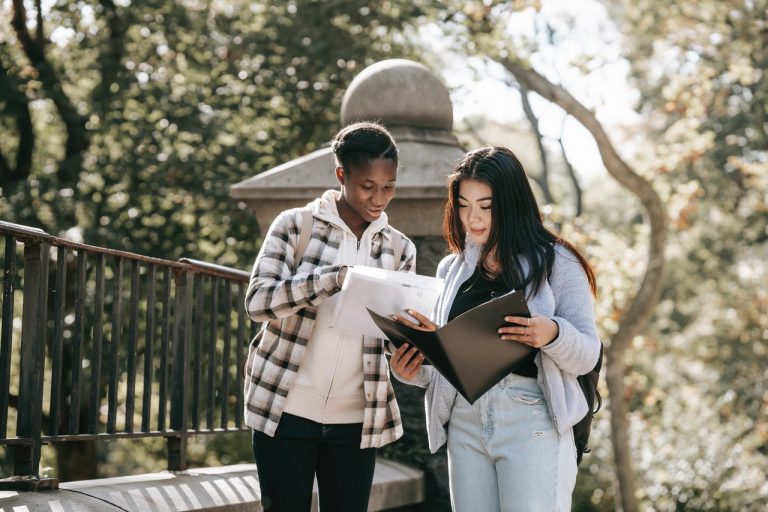 Learning about an unexpected pregnancy during your teenage years can be an overwhelming challenge. You may be feeling confused and maybe a little scared as you contemplate your next steps. A sense of panic may be pushing you to make a quick decision about what to do. But giving yourself a fast deadline can add unnecessary pressure. It's normal to have questions during this time as you consider your options. And there's nothing wrong with asking for help. As you look for reliable information about each of your choices, who can you reach out to for help?
Do you have questions about teenage pregnancy or how to find out more information on your options? Avenue Women's Center is here for you. Through a free session with one of our expert pregnancy consultants, you'll receive accurate information about abortion, adoption, and parenting. We can provide answers to all of your teenage pregnancy questions. We'll help you take your next steps in a pregnancy decision.
Contact us today to schedule your free consultation appointment!  
How Do I Tell My Friends and Family About the Pregnancy?  
After confirming your pregnancy, one of the first questions may be how to share this news with others. The conversation you have with your friends may differ from the discussion you have with your parents or your partner. But it's still usually a good idea to prepare for this talk ahead of time.
It can be helpful to plan out what you may want to say. By having a speech ready, you can present your thoughts with confidence. Also, knowing what you want to discuss ahead of time can give you a clear idea of where you may want the conversation to go.
It can be hard to let people know what you're going through. But being pregnant as a teenager means you may be in need of support. An unexpected pregnancy can be an emotional journey. And you may have concerns and anxieties about what this event means for the future. It can be important to have a network of people behind you who know you personally and can offer you encouragement.
What if They Don't Respond Well to My Pregnancy News?
You may be afraid of what the reaction of your parents, friends, or partner will look like. But try to remember how you first felt when you discovered you were pregnant. They may be just as shocked as you were. So, try to give them time to get used to the news. If you're having a hard time communicating your pregnancy plan, then you may want to reach out to a professional resource.
This form of help may come in the form of a counselor, a spiritual leader, or a pregnancy consultant. Often, they can sit in on a conversation between you and others, while also taking the time to meet with you one-on-one. Through attentive listening, you can receive guidance when it comes to weighing the pros and cons behind each of your decisions.
There may not be a one-size-fits-all when it comes to making a choice about teenage pregnancy. It can take careful planning and research in order to think through each of your options. This is why it can be helpful to have a supportive community around you. There's usually a lot to consider when faced with this situation. So, whether it comes from personal or professional resources, it's typically good to know you have caring supporters at your side.
How Do I Know Which Choice Is Right for Me?
If you're in high school, or you've just started college, you may be worried about how this pregnancy will impact your future. Some of the questions you're probably asking yourself may be: What will happen with school? How would I support myself if I chose to parent? Should I have an abortion?
These are all valid concerns, and you may want to discuss them with a professional during a consultation. Try writing these questions down so you can assess your needs and talk about them with someone who can listen.
Are there programs you can learn more about that can work with you throughout your pregnancy? Do you need clarification about abortion laws in your state, as well as the cost of the procedure? Are there things about adoption that may be causing you confusion?
What about your health? Have you scheduled an ultrasound exam to rule out potential complications, and determine how far along you are? How might this factor into your decision?
Once you have an idea of what information you may be looking for, you can outline a plan and see what resources you may need as a pregnant teenager.
It's normal to be worried about where you can go for support when you're facing an unexpected pregnancy as a teenager. Avenue Women's Center will partner with you on this journey by providing you with a compassionate, confidential environment to openly discuss your concerns. We understand there may be a lot of intense emotions during this period, and that's why we're here for you. Confirm your pregnancy and receive a free ultrasound to learn more about what options are available to you.
Schedule your free appointment with us today so we can learn how to best meet your needs!
The information provided here is general in nature.  It is not a substitute for a consultation with a medical professional. Before any medical procedure, it is imperative that you discuss your personal medical history, risks, and concerns with your doctor. If you have questions during or after a procedure, your doctor should be immediately contacted. Avenue Women's Center is not an emergency center.  If you are experiencing severe symptoms, such as bleeding and/or pain, seek immediate medical attention.  Contact your physician, go to an emergency room, or call 911.