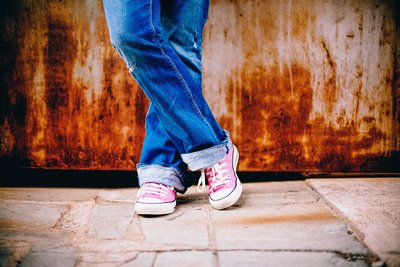 "Can I get an abortion without telling my parents?" is the #1 most common question we hear from our teenage clients. As experts in the area of pregnancy and options counseling, Avenue Women's Center offers free and confidential services to everyone, including if you are a minor. If you are scared that you might be pregnant, or are looking into obtaining an abortion, please contact us today.
Parental notification and consent laws are created state-by-state. The state of Illinois requires parental notification, not consent, 48 hours prior to a minor obtaining an abortion. Notification can be given in person, by phone, or by mail (if attempts in person/phone are unsuccessful).
Important Definitions to Know Regarding Parental Notification in Illinois:
Minor = Anyone 17 years of age or younger.
Consent = To give permission for the abortion to occur.
Notification = To be informed that the abortion is occurring.
Although parental notification is the law in Illinois, when you're asking, "Can I get an abortion without telling my parents?", the answer is actually "yes." A minor can get an abortion without telling their parents if they obtain what is called judicial bypass. Judicial bypass is a process in which a minor can go before a judge and plead their case that they are educated on the abortion procedures and their pregnancy options and/or explain that notifying their parent(s) of the abortion would cause them to no longer be safe, jeopardize their place of residence, or would generally not be of benefit to them or their family. As this process takes more time and effort on behalf of the teen, many women choose not to pursue judicial bypass.
At Avenue Women's Center, we help teenagers who are deciding which route is best for them. We offer free, private, confidential consultations. You can ask questions that are specific to your situation, discuss how to tell your parents that you're pregnant, or process all of the options that you're faced with. We make sure you have a nonjudgmental, supportive environment as you decide how to best move forward.
To schedule your free consultation in Elmhurst, Glen Ellyn / Lombard, Naperville, West Chicago, or Wood Dale, Illinois call or text us today.
The information provided here is general in nature.  It is not a substitute for a consultation with a medical professional. Before any medical procedure, it is imperative that you discuss your personal medical history, risks, and concerns with your doctor. If you have questions during or after a procedure, your doctor should be immediately contacted. Avenue Women's Center is not an emergency center.  If you are experiencing severe symptoms, such as bleeding and/or pain, seek immediate medical attention.  Contact your physician, go to an emergency room, or call 911.