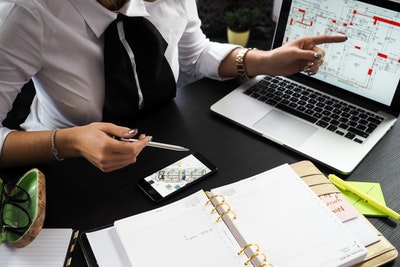 Sharing unexpected pregnancy news with anyone can be difficult enough. But what about when it comes to your employer, your boss, and your coworkers? What are some steps to take before telling work you're unexpectedly pregnant?
Before sharing your pregnancy news with your employer or coworkers , take your first steps at Avenue Women's Center. We've provided free services to women experiencing unexpected pregnancies for almost 40 years. We offer free, medical-grade tests to confirm your pregnancy, as well as confidential consultations to learn about support in each of your options. Call, text, chat, or email us for your free appointment in the DuPage County area!
Telling Work You're Unexpectedly Pregnant
Your unexpected pregnancy situation is private. There are several questions about your personal life that your employer is not allowed to inquire about. Your marital or relationship status is one of them. Your family status, including a pregnancy, is another. You don't need to get into any specifics leading up to your unexpected pregnancy.
However, employers can inquire about your availability and long-term career goals, and these can be impacted if you plan to continue your pregnancy and parent. Before you share your pregnancy news with your employer, it's a good idea to get a plan in place first. Consider these important steps before telling work that you're pregnant.
Steps Before Telling Work About a Pregnancy
Step 1: Confirming your pregnancy with an accurate test. At Avenue Women's Center, one of our main services is providing free, medical-grade pregnancy tests. Our expert staff walks you through the test process in a private and confidential setting. Receive results you can trust, accurate just 10 days after possible conception.
Step 2: Find out your pregnancy's gestation age, or how far along you are in your pregnancy. This is typically based off of the first day of your last menstrual period (LMP). However, this might be more difficult to determine if your periods are irregular. An ultrasound performed by a medical professional or your doctor can be helpful in further evaluating your gestation age. An ultrasound can also determine your risk of miscarriage or an ectopic pregnancy (located outside the uterus).
Step 3a: If you are planning to carry to term, estimate your due date to provide your employer with a rough timeline, when it's appropriate. Learning your pregnancy's gestation age is helpful in determining an approximate due date. Most pregnancies last 40 weeks, but the exact time frame can range. Knowing when you might be due will help when figuring out any time off you'll need towards the end of your pregnancy, as well as recovery time afterwards. It'll also help your employer prepare for handling your workload while you're absent.
Step 3b: If you are considering abortion, it is important to find out more information regarding the abortion procedures that are available to you. Do you qualify for the medication abortion (abortion pill), or are you considering the surgical abortion? What are the recovery times involved? What should you expect following an abortion? Are there emotional or physical risks? Research your next steps, as time off from work may be needed.
Avenue Women's Center offers free pregnancy consultations as you consider your next steps before telling work about an unexpected pregnancy. Address your personal concerns and questions with our knowledgeable and expert consultants in a private, confidential, and welcoming atmosphere. We provide valuable information about each pregnancy option—abortion, adoption, and parenting. Avenue is here to help support you in an unexpected pregnancy. Reach out to us today for your free appointment in Darien, Elmhurst, Glen Ellyn / Lombard, Naperville, West Chicago, or Wood Dale, Illinois!
---
References:
American Pregnancy Association. Pregnancy Calculator. Retrieved from: https://americanpregnancy.org/pregnancy-calculator/.
What to Expect. (2019). Due Date Calculator. Retrieved from: https://www.whattoexpect.com/due-date-calculator/.
The information provided here is general in nature.  It is not a substitute for a consultation with a medical professional. Before any medical procedure, it is imperative that you discuss your personal medical history, risks, and concerns with your doctor. If you have questions during or after a procedure, your doctor should be immediately contacted. Avenue Women's Center is not an emergency center.  If you are experiencing severe symptoms, such as bleeding and/or pain, seek immediate medical attention.  Contact your physician, go to an emergency room, or call 911.