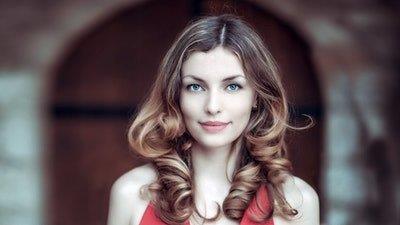 We've all been there. Looking for a new doctor or counselor can be a daunting task. You want to find someone who you feel comfortable with, who's close to where you live, who meets your financial needs, and most importantly, someone you connect with. Avenue Women's Center is a limited medical facility that offers services to help men and women who are experiencing an unplanned pregnancy. If you are facing the daunting task of finding the right women's clinic in Naperville, we hope you will consider us.
To learn more or schedule an appointment in Naperville, please contact us.
Here are ten things our Naperville clinic will provide for you:
1) Free Services—No matter your age, socioeconomic status, insurance status, etc…Avenue Women's Center provides services that are free of cost.
2) Proximity/Accessibility—Located near the intersection of Route 59 and Montgomery Rd (83rd St) in Naperville, this office is easily accessible. Whether you live in DuPage, Will, Kane, Kendall, or another nearby county, we are here to serve you!
3) Availability—Our Naperville office is open to both walk-ins and prescheduled appointments, 5 days a week! Open 9am-5pm Monday through Friday, our open availability will make it easy for you to come in at a time that works best for YOUR schedule.
4) Comfortable Environment—From spa-like features to a peaceful privacy wall in our waiting room, we guarantee you will feel safe and comfortable at our office.
5) Expertise—At Avenue Women's Center, we pride ourselves on being the first step for any woman who is experiencing an unplanned pregnancy and who wants to look into her options. From pregnancy consultants to sonographers, our expert staff is equipped to help you navigate this important decision.
6) Quality Limited-Medical Care—Each of our offices, including our Naperville location, is equipped with state of the art limited ultrasound services, as well as medical-grade, lab-quality pregnancy tests that are over 99.5% accurate just TEN DAYS after possible conception! These services are not only beneficial, but also necessary before making a decision about your pregnancy.
7) Privacy—Whether you're 13 years old or 48 years old, the services that you receive at Avenue Women's Center's Naperville office will be protected and private. We emphasize to our clients every time they come in that their services are confidential and they don't have to be concerned about significant others or loved ones finding out that they've come in. While we are mandated reporters for situations of minor abuse and/or harm to oneself/someone else, our #1 concern is upholding the sensitivity of each individual client's experience.
8) Compassion—Whether speaking with a receptionist, a pregnancy consultant, a nurse, or a sonographer, we are confident that you will feel compassionately cared for by our team of experts. We know that you're facing a difficult decision and our hope is to come alongside you and make sure your needs are being heard and met.
9) Nonjudgmental Support—At Avenue Women's Center you will receive 100% nonjudgmental support. We want to help educate you on all your options so that you can make the best decision for yourself and this pregnancy. We do not receive any monetary gain from the decision that you make. Your decision is your decision. We hope to support you as you become informed about your options so that you can determine your next best steps.
10) Community Referrals—Many women who are facing unplanned pregnancies have concerns about finances, housing, education, support, finding a job, and more. While we do not have referrals for every request that comes our way, there are many circumstances we can help with. We will strive to provide you with quality referrals and resources in the community to help you feel equipped in your pregnancy decision making process.
We hope this list of things our Naperville clinic will provide has been helpful. Are these things you have been searching for? Do you live in the area of Naperville, Aurora, Woodridge, Bolingbrook, Plainfield, and Joliet? If you are ready to learn more or to schedule your free pregnancy consultation at our Naperville office, please call or text today. We look forward to being able to help and serve you!
The information provided here is general in nature.  It is not a substitute for a consultation with a medical professional. Before any medical procedure, it is imperative that you discuss your personal medical history, risks, and concerns with your doctor. If you have questions during or after a procedure, your doctor should be immediately contacted. Avenue Women's Center is not an emergency center.  If you are experiencing severe symptoms, such as bleeding and/or pain, seek immediate medical attention.  Contact your physician, go to an emergency room, or call 911.