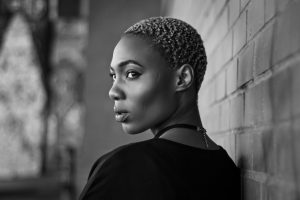 The abortion pill has become a central topic of discussion and debate, especially considering recent changes to abortion laws in the US.  But how does it actually work?  What preparations and follow-up steps are required?  And are there risks involved?  If the abortion pill is a pregnancy option you're considering, it's very important to find reliable answers before moving forward.  Your health and safety are top priorities!  Staying informed and seeking medical oversight are excellent ways to protect yourself.
The purpose of this blog is to offer a general overview of the abortion pill because every woman deserves to assess her pregnancy options while feeling educated and prepared.  Avenue Women's Center seeks to empower women through reliable information, practical first-step pregnancy services, and caring support.
Learn more about what we do at Avenue Women's Center!  We've been serving women from Chicagoland, Illinois and beyond for over forty years!
How Does the Abortion Pill Work?
Mayo Clinic defines medical abortion as, "a procedure that uses medicine to end a pregnancy."  There are several methods available, but the most common is oral mifepristone (Mifeprex) (also known as "the abortion pill"), followed by oral misoprostol (Cytotec). Mifepristone blocks the hormone progesterone, causing the lining of the uterus to thin.  This stops the pregnancy from developing.  Then, mifepristone causes the uterus to contract and expel the contents of the uterus.
The abortion pill is FDA-approved up to ten weeks into a woman's pregnancy.  Be sure to check your state laws and regulations related to abortion methods, especially in light of recent legal changes.
It's imperative to receive medical oversight before, during, and after a medical abortion.  Visit your health care professional to ensure there are no concerns or complications!  Also, keep in mind that many so-called abortion pill providers on the internet are illegitimate.  If pursuing the abortion pill, it's important for your safety to receive care from a qualified medical provider.
What Preparations and Follow-Up Steps are Involved?
Before the medical abortion is performed, your health care provider may review your medical history, complete a physical exam, and do blood or urine tests.  He or she should also discuss how the medical abortion works, the side effects you may experience, and potential risks/complications.  It's important to get an ultrasound before ending the pregnancy.  An ultrasound can date the pregnancy (to see if you're still eligible for the abortion pill) and assess for ectopic pregnancy (a pregnancy located outside the uterus).  It may reveal other complications that require alternative medical treatment.  An ultrasound can also determine the possibility of miscarriage.  If the pregnancy is likely to end on its own, medical abortion may be an unnecessary risk and expense.
If you decide to move forward with a medical abortion, schedule a follow-up visit with your health care professional to be sure you're healing effectively and there are no complications.  Your provider will likely ask about signs, symptoms, and the abortion itself to clarify if the pills have effectively ended the pregnancy.
Risks and Other Considerations
As with any medical procedure, medical abortion comes with risks.  These include incomplete abortion, which would be followed by surgical abortion, or ongoing pregnancy with the possibility of significant complications.  Some women experience heavy and ongoing bleeding, infection, fever, or discomfort of the digestive system.  Some post-abortion symptoms may require medical attention.  These include heavy bleeding, serious abdominal or back pain, prolonged fever, and vaginal discharge with an odor.  The medications used in a medical abortion can also have side effects.  Be sure to talk with your doctor!
Medical abortion isn't a reasonable option for you if you're too far along, currently have an IUD (intrauterine device), have a suspected ectopic pregnancy, experience certain medical conditions, take certain medications, are allergic to medicines used in the procedure, or don't have follow-up access to your medical provider or emergency care.
Be mindful that medical and surgical abortion may have psychological and emotional effects.  Some women experience relief afterwards, but may find themselves coping with sadness, guilt, and regret later.  The decision to end a pregnancy is significant.  That's why it's wise to understand the procedure, learn about all your options/alternatives, and consider the emotional risks before moving forward.
*Call 911 or visit an emergency room immediately if you believe you may be experiencing a medical emergency.
If you'd like to receive information on your pregnancy options (including abortion) or need to process your next steps with a kind and knowledgeable professional, reach out to Avenue Women's Center!  We offer free early pregnancy services, including lab-quality pregnancy tests, limited medical ultrasounds, and pregnancy consultations.  In our experience, women feel most equipped to make a confident choice when they have access to accurate information and caring support.
Schedule an appointment at one of our six limited medical clinics today, or just walk in!
_______________ 
References:
Reviewed by Patricia Kuenzi, APN-CNP, MSN, ANP, PNP.
The information provided here is general in nature.  It is not a substitute for a consultation with a medical professional. Before any medical procedure, it is imperative that you discuss your personal medical history, risks, and concerns with your doctor. If you have questions during or after a procedure, your doctor should be immediately contacted. Avenue Women's Center is not an emergency center.  If you are experiencing severe symptoms, such as bleeding and/or pain, seek immediate medical attention.  Contact your physician, go to an emergency room, or call 911.