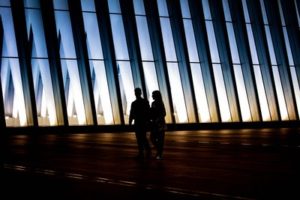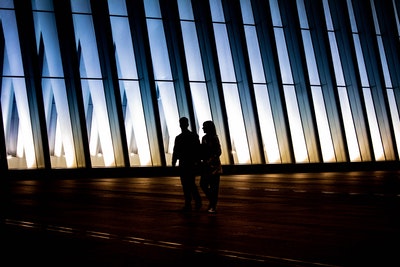 A recent experience involving sexual intercourse may have left you worried about a potential unexpected pregnancy after the condom you and your partner used broke. While you may have heard that male condoms are often 98% effective, this is only the case with perfect use. It is possible for 18 out of every 100 women to become pregnant after their partner failed to use one properly. You may feel confused and anxious about what it is you should do next. What happens when the condom breaks and you think you may be pregnant?
Do you suspect you may be pregnant after an issue with a barrier birth control method? With our six locations throughout DuPage County, Avenue Women's Center is here to offer you reliable information about the effectiveness of birth control, and provide you with services surrounding a potential pregnancy. Our free, medical grade pregnancy tests are accurate just 10 days after possible conception. If your suspicions are confirmed, an expert client advocate can discuss your pregnancy options in a confidential, nonjudgmental environment. Schedule a free appointment with us today!
What Do I Do If a Condom Breaks?
After taking the time to ensure you and your partner used protection, it can be nerve-wracking to discover the method of protection you used may not have been as dependable as you initially thought. Often, you may not realize the condom broke until after you had sex. You are not alone in having this experience, as a condom tear has happened to many other couples before. What are your next steps when dealing with a condom that broke during intercourse?
If you suspect there is a chance of a having a positive pregnancy test, then you may want to consider voicing your concerns with a professional who can offer you unexpected pregnancy help. You may be able to reach out to a doctor, a nurse practitioner, or a pregnancy consultant in order to begin receiving advice about your next steps. With their assistance, you may be administered a pregnancy test, and if there is any confusion about the results, these resources may be able to discuss your results further and address any questions you may have.
If the pregnancy test is positive, it may be tempting to allow a sense of panic to set in. Contemplating your three pregnancy choices of parenting, adoption, and abortion can seem like a lot to take in at first, but know you have time. In most cases, you do not need to quickly make a decision regarding your pregnancy right after receiving the results of the test. You do have options, and it's often best to hold off on making a choice until after you've had a chance to talk through your pregnancy with a reliable source of support.
Whether you are pregnant or not, it may still be a good idea to be tested for potential sexually transmitted diseases. A condom typically guards against STDs, but since it broke, there is always the chance your partner may not have been aware he had one. If left untreated, an STD infection may worsen, so it's recommended you see your OBGYN for a check-up, or see if a pregnancy consultant can provide you with a referral.
How Can I Keep Condoms From Breaking in the Future?
If you still plan to engage in future intercourse, then there are a few suggestions to keep condoms from breaking in the future. You may want to consult a medical professional or a pregnancy consultant to learn more about birth control and its failure rates.
It may be best when carrying them to keep them away from heat or light, and your partner is advised against keeping condoms in his wallet. Avoid opening them with anything sharp, such as scissors or teeth, and it's recommended you do not use oils or lotion on them. Another reason a condom can potentially fail you is if the material has weakened over time. Before consenting to sex, you may want to double-check the expiration date to make sure you're protected during intercourse.
There may be a lot of questions on your mind, and you may be looking for answers on birth control, pregnancy options, and other concerns. These are normal things to wonder about, and help is available to provide any clarification you may need.
It's normal to have questions about pregnancy and birth control methods. If your condom broke and you are concerned about a possible pregnancy, come in to one of Avenue Women's Center's six offices today. Receive accurate same-day results you can trust, along with information and support. Call, chat, email, or text for an appointment right away!
________________
References:
TeensHealth. (2018, October). What if the Condom Breaks? Retrieved from: https://kidshealth.org/en/teens/breakage.html
WebMD. (2019). Condoms: Effectiveness, Types, and Proper Use. Retrieved from: https://www.webmd.com/sex/birth-control/birth-control-condoms#1
Reviewed by Patricia Kuenzi, APN-CNP, MSN, ANP, PNP.
The information provided here is general in nature.  It is not a substitute for a consultation with a medical professional. Before any medical procedure, it is imperative that you discuss your personal medical history, risks, and concerns with your doctor. If you have questions during or after a procedure, your doctor should be immediately contacted. Avenue Women's Center is not an emergency center.  If you are experiencing severe symptoms, such as bleeding and/or pain, seek immediate medical attention.  Contact your physician, go to an emergency room, or call 911.